Posted on December 1, 2011
The central core rig
The central core comes in a Black finish or Polished Stainless Steel for the ultimate in durability. The front half of the rig is a single welded frame creating an ultra strong and stable platform. By avoiding the use of several parts bolted together potential weak points are eliminated. The rig is made up of two main parts, the front and rear section connected together by only two bolts making the rig easy to disassemble and store or move to a new location. With our design we have no centre post which can obstruct the drivers leg movement and create difficulty entering and exiting the rig, instead our design realistically simulates the environment in which you would find yourself if driving a real life race car.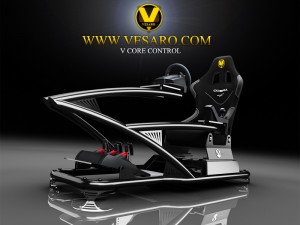 Professional Cobra seats
A choice of professional Cobra seats for the ultimate in comfort and realism, with the ability to upgrade or change your seat choice to suit your exact needs. Seat choices include the Monoco Pro FIA Bucket Racing Seat, the Cobra Misano Reclining Racing Seat for a more refined experience or the Cobra Evolution Pro FIA Bucket Racing Seat for complete racing authenticity. For information regarding other compatible Cobra seats that we have available get in touch with the Vesaro team.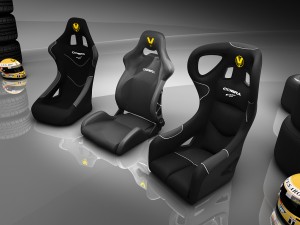 Modular design
The central core rig is built with full motion capability in mind and therefore is designed to be super strong and rigid, this approach allows you to start with a non motion core rig and upgrade later. Our system allows you to scale your rig from casual simulator to a full motion triple screen system without having to replace your initial investment in the core rig.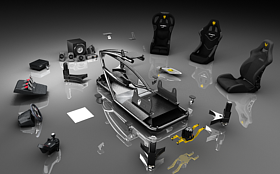 Advanced adjustable system
The pedal plate can be easily adjusted backwards and forwards and up and down to accommodate a wide range of driving styles and people. In addition the seat can be easily adjusted using the quick release handle.
Multiple control support
Our system supports the most popular high end control sets including Logitech G25 & G27, Fanatec and the Thrustmaster T500RS.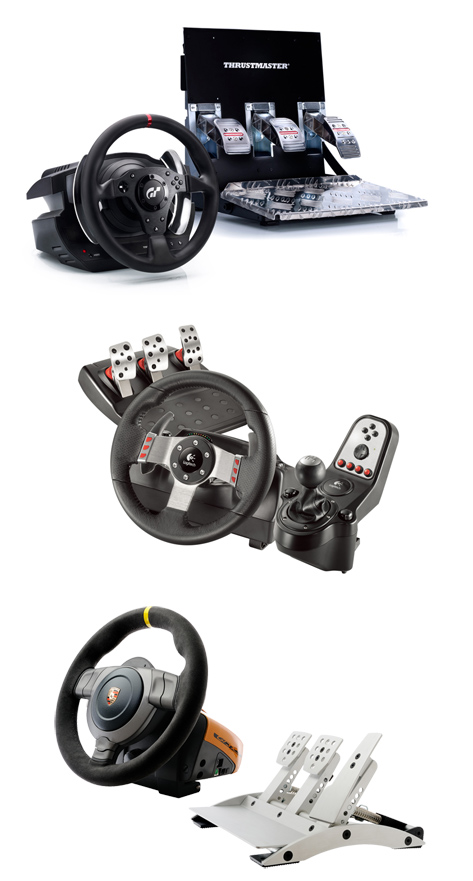 10 year warranty
We are proud to offer a 10 year warranty on All Vesaro Manufactured components, if something breaks as a result of a manufacturing fault or material defect, we will fix it. (One or two year manufacturer's warranty on all electronics and Seats)
Fanatical support
We are fanatical about support, that is our promise to you, we've built a system that will grow and change with you, with the understanding that if you need our help, we will be there.
Real world tuned
Tactile feedback - The vesaro rig was designed and tested using a real world comparison example to gauge the correct feeling transmitted through different parts of the body that would normally interact with a race car in real life, the hands, feet and torso. The vesaro real world test rig is the 2010 Nissan GTR, a machine that provides refined and detailed communication between the driver and road in terms of tactile feedback through the pedals, steering and seat; we simulute these feelings using an advanced Tactile Feedback system which recreates this road detail on our rig.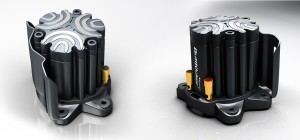 Motion - The GTR's sports suspension, set to full race mode, provides us with real life motion data which can then be used to fine tune the D-Box motion physics actuators for a greater level of realism to the real world counterpart. In addition the Nissan GTR real world car also comes equipped with an advanced data display which includes a G-Force meter for acceleration, braking and steering, providing us with real world information to compare and tune the motion settings of the D-Box motion physics system.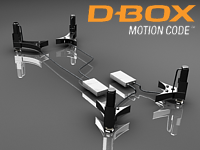 Realism - The motion element of our system moves the entire rig in the same way that the real world counterpart would move, when driving a car as the suspension rides over bumps or hits the apex on a race track the entire car body and its interior will move in relation to the movement of the suspension, the seat, steering and pedals all moving at the same time, distance and speed, and so in order to simulate a real life driving experience the seat, pedals and steering on the sim rig must all move in the same way, this real life realism is only achievable by adding motion to the entire rig. Moving the seat may trick the mind to a certain degree but it also creates a movement between your body and the steering wheel and pedals which is far from true to life. As simulation technology and software advances and becomes more refined we believe that a system which is following the correct physical rules of a real world situation will evolve in a far more realistic and natural way and further enable a closer connection between sim and real life.