Posted on May 24, 2012
We recently completed a build of 12 rigs for SimRaceway and shipped to the Indianapolis 500 event in the USA, 300,000 people ready to test out the sim on Vesaro rigs.  The rigs where sent fully assembled with complete controls and 5.1 surround audio wired and cable managed, packed into crates and shipped, ready to go out of the box.  Featuring custom SimRaceway embroidery on the seats and Simraceway branding on the rig.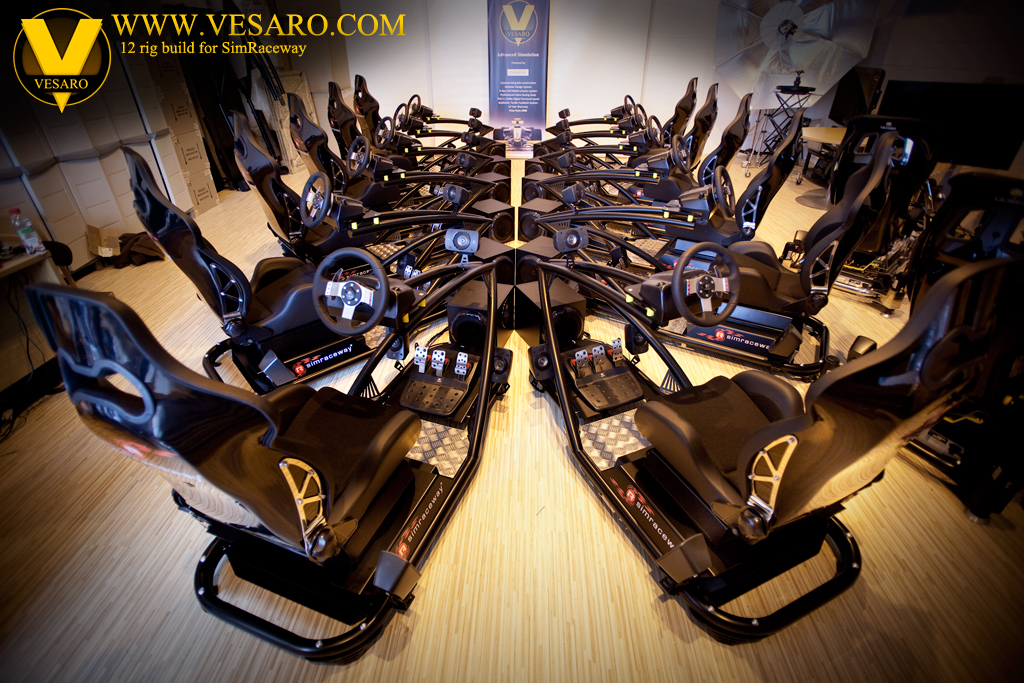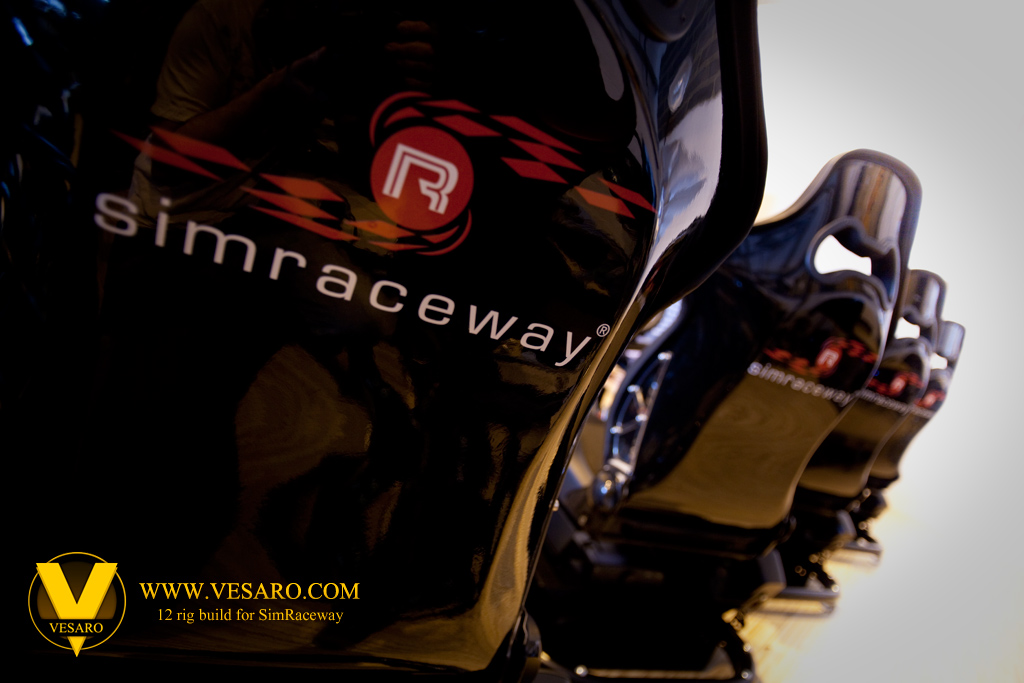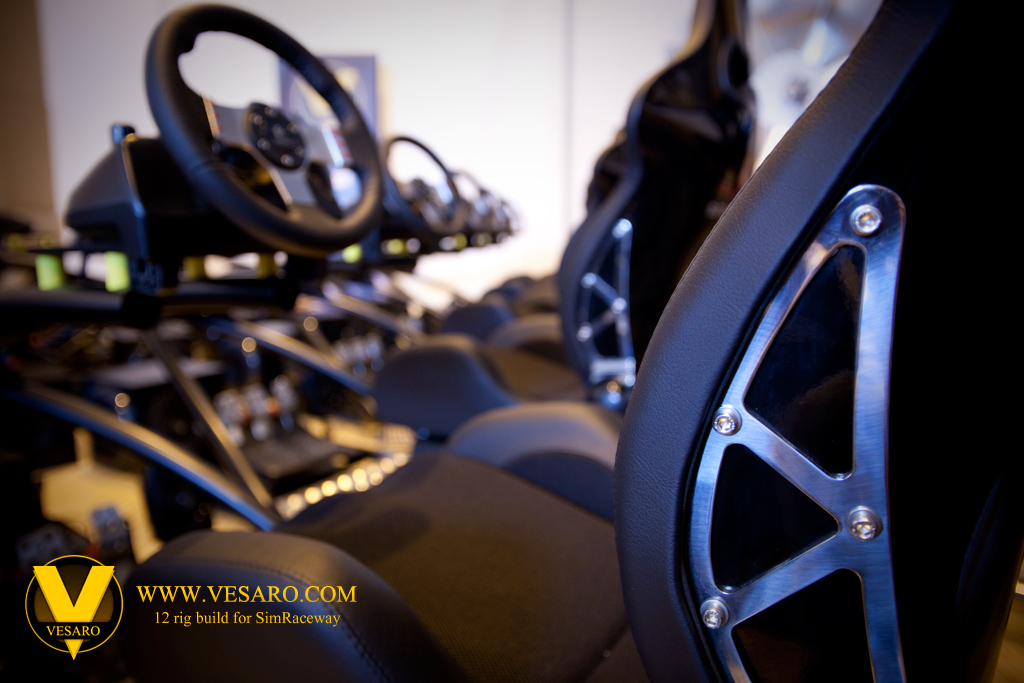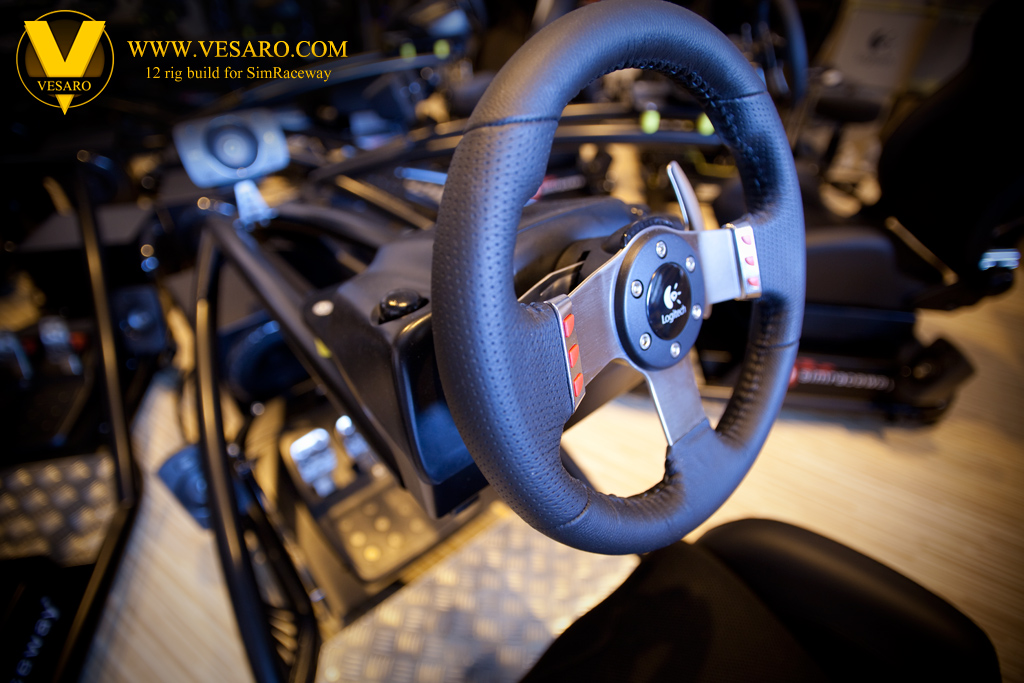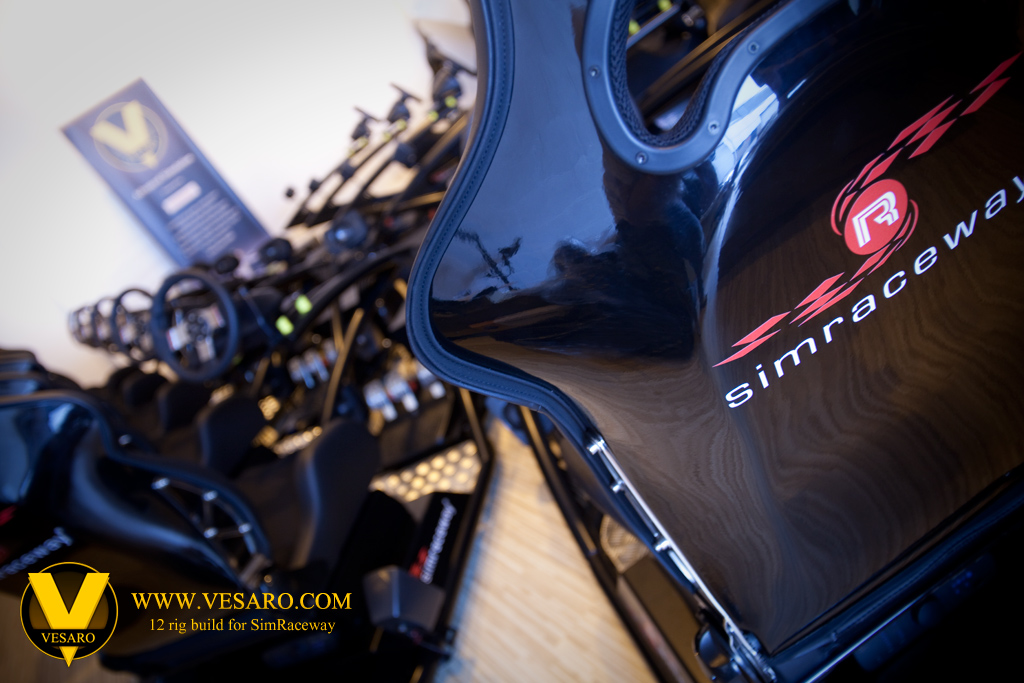 Posted on May 10, 2012
For this job we created a shortened version of our base Vesaro rig to enable the rig to fit into a confined space, we built 10 of these for the client, this picture shows the rigs after final assembly at Vesaro, just the seats to be fitted.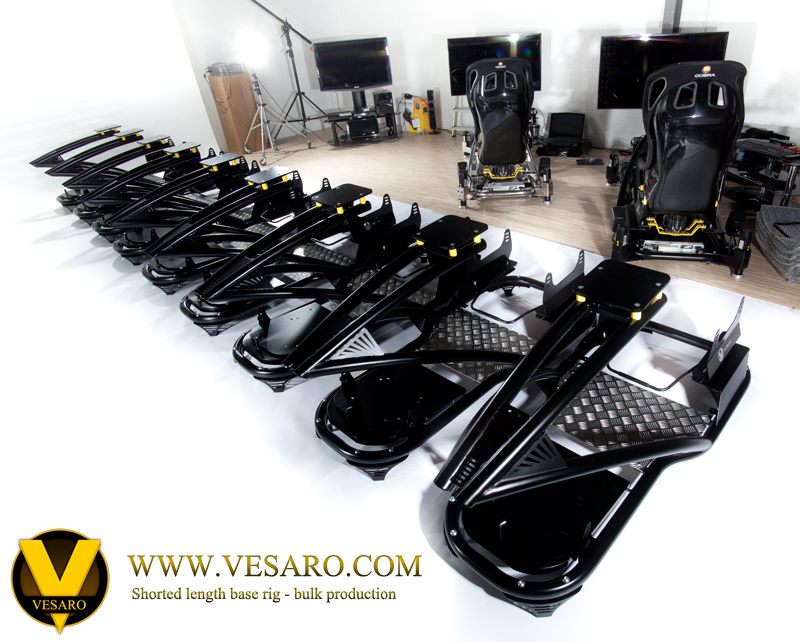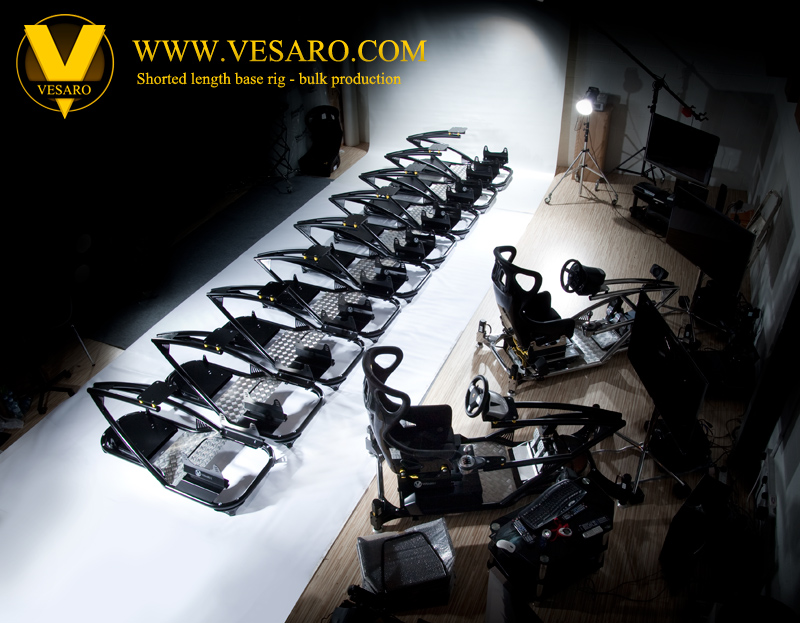 Posted on May 10, 2012
We are now taking orders for the Vesaro rig mounted display stand, designed for non-motion setups and able to accommodate up to 46" displays.
Posted on May 2, 2012
4-time IndyCar Champion Dario Franchitti doing testing on a Vesaro full motion rig that we built for SimRaceway
http://www.grid1.tv/videos/featured/dario-franchitti-2012