Posted on June 20, 2012
Vesaro built 10  Vesaro rigs using a shortened version of our main racing rig frame, seen here in use at the Motor Expo event at the Canary Warf in London, the event was sponsored by Lotus and the fastest racer of the week one two days training in a lotus F1 car, hence the very serious and committed participants in the photos, they had a lot to play for.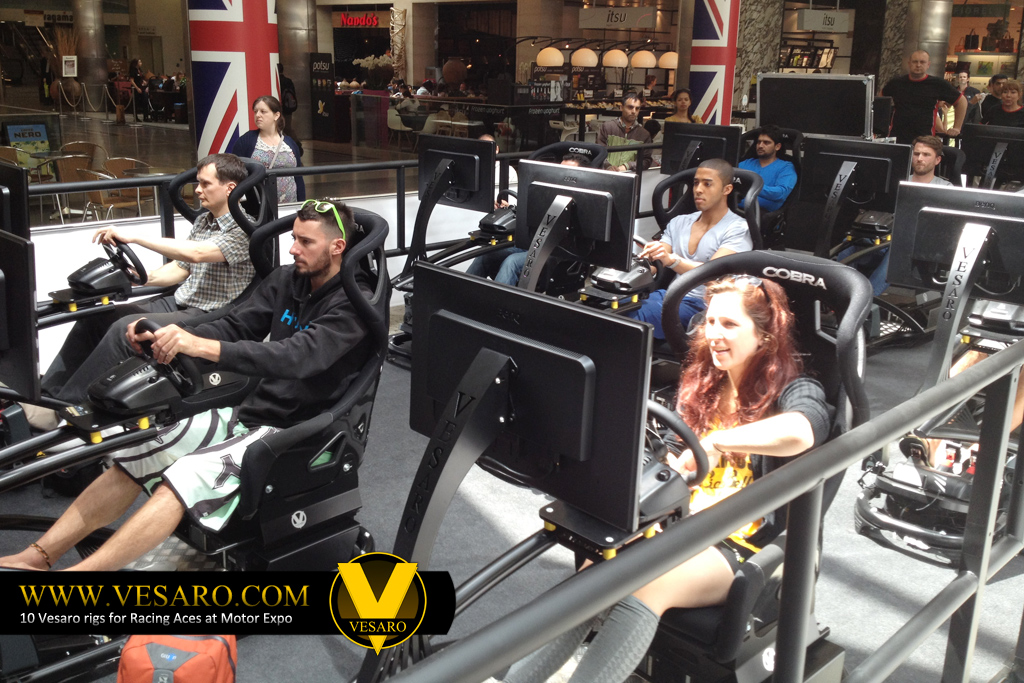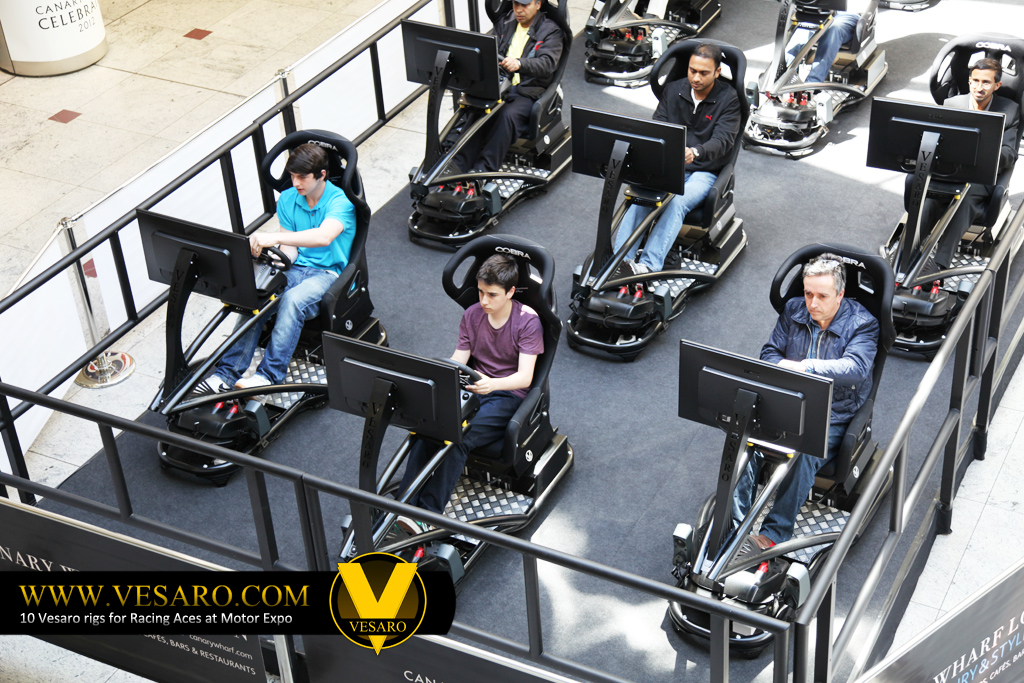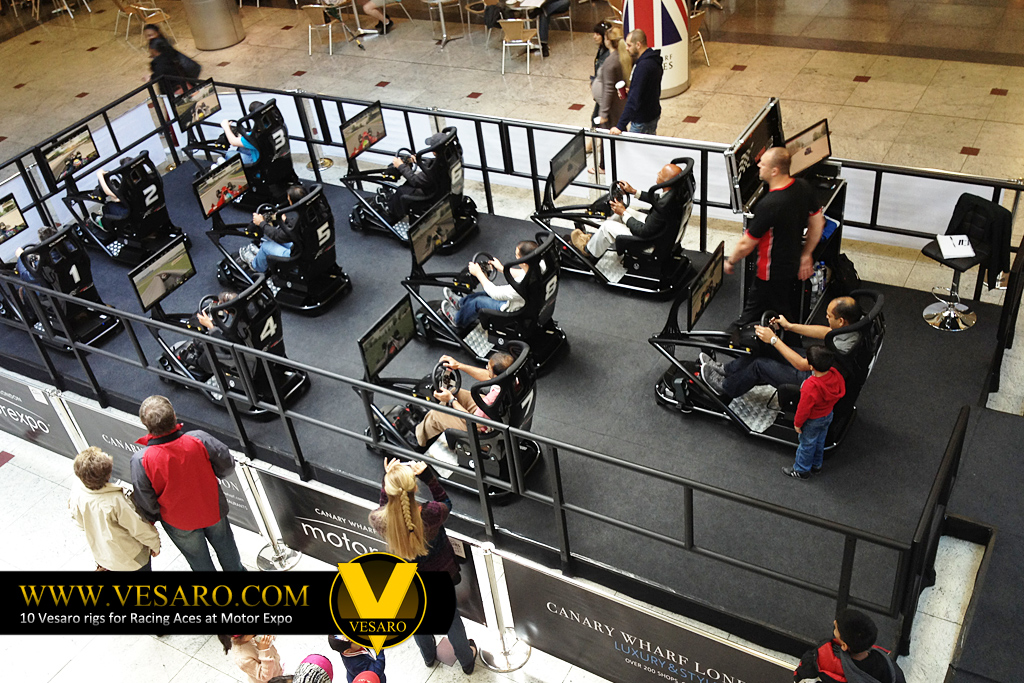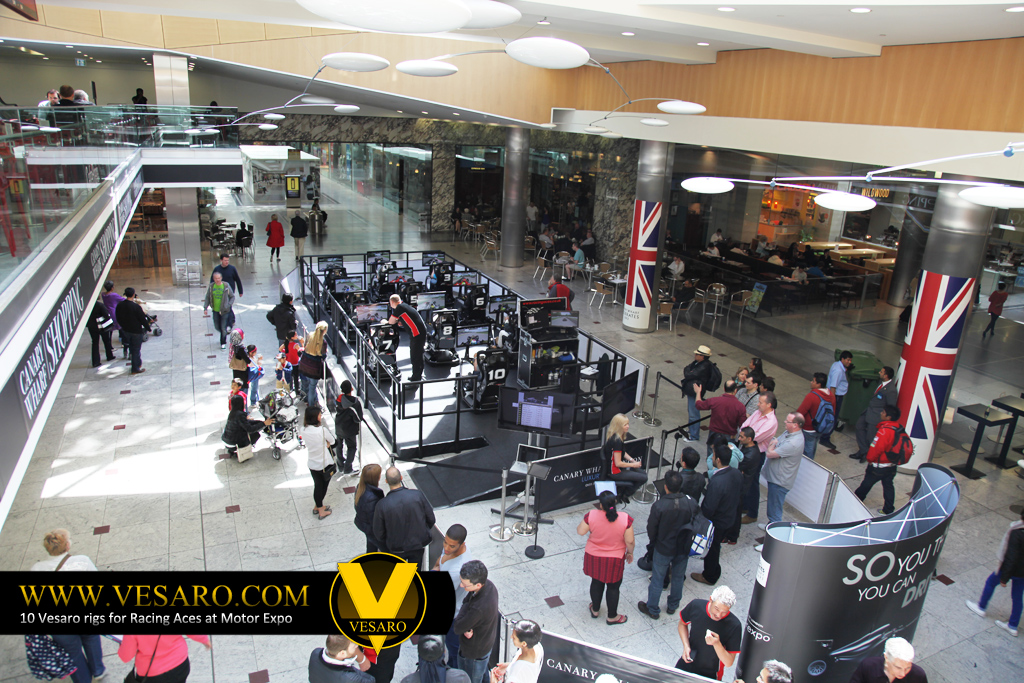 Posted on June 12, 2012
http://insidesimracing.tv/forums/viewtopic.php?f=110&t=5688&p=48120#p48120
A great mini review by one of our customers posted at Inside Sim Racing
"Hi. I own the Vesaro Rig and let me give you a brief review for you guys (No. I don't want to sell this beauty).
My first impression of the rig was: "It is built like a tank". Pure solid, no cutting corners, pure sturdiness/quality. There are no plastic components other than the seat. It came so quickly from UK that I felt I had ordered something using amazon.com Prime.
The assembly wasn't very hard but a second person would help. I put it all together alone. Once complete it looked gorgeous. The main deciding factor to purchase this rig was because of the looks and I couldn't be happier with my choice.
I chose the normal bucket seat, it fits nicely into your body, because I wanted to feel better the dbox actuator movements. The ergonomics of the steering wheel and shifter are outstanding. You can also adjust the bucket seat in height and angle. I have the T500rs and TH8 and it feels like the perfect height/distance. The pedal plate is outstanding. I have Cannon's CST's F1 adjustable pedals but with the Vesaro's distance/angle adjustment I wouldn't necessarily need the adjustments to be done on the pedal itself.
I can see that a LOT of thought and time has been placed into the rig design/ergonomics. I was amazed with the undertray - it made the rig look so nice but the functionality is even better. It comes predrilled with holes so I could place the dbox motion and buttkicker receiver. You might even include a small PC in there. I love the buttkicker bracket and once installed it looked fantastic.
If you have a place where you can show off your rig - save some extra bucks and you won't regret.
These are my two cents..."
Posted on June 11, 2012
We are pleased to announce the launch of the Vesaro Twin Motion system, this module add-on gives you full motion using a Twin actuator D-Box setup.