Posted on November 25, 2013
Vesaro just aired on the UK's biggest Technology TV show, the Gadget Show on channel 5. We took our new V-Spec motion racing simulator up to the Gadget Show TV studios where TV presenter Rachel Riley took an HPD ARX 01c for a few laps around Watkins Glenn in Iracing. Our new V-Spec motion uses the latest motion tech from DBOX offering 6 inches of travel. This was a worlds first for the implementation of this new technology and to top it of we combined this with the new Cobra Curved display which we are now offering with our simulators.
Watch here - Starts 28 Minutes in >>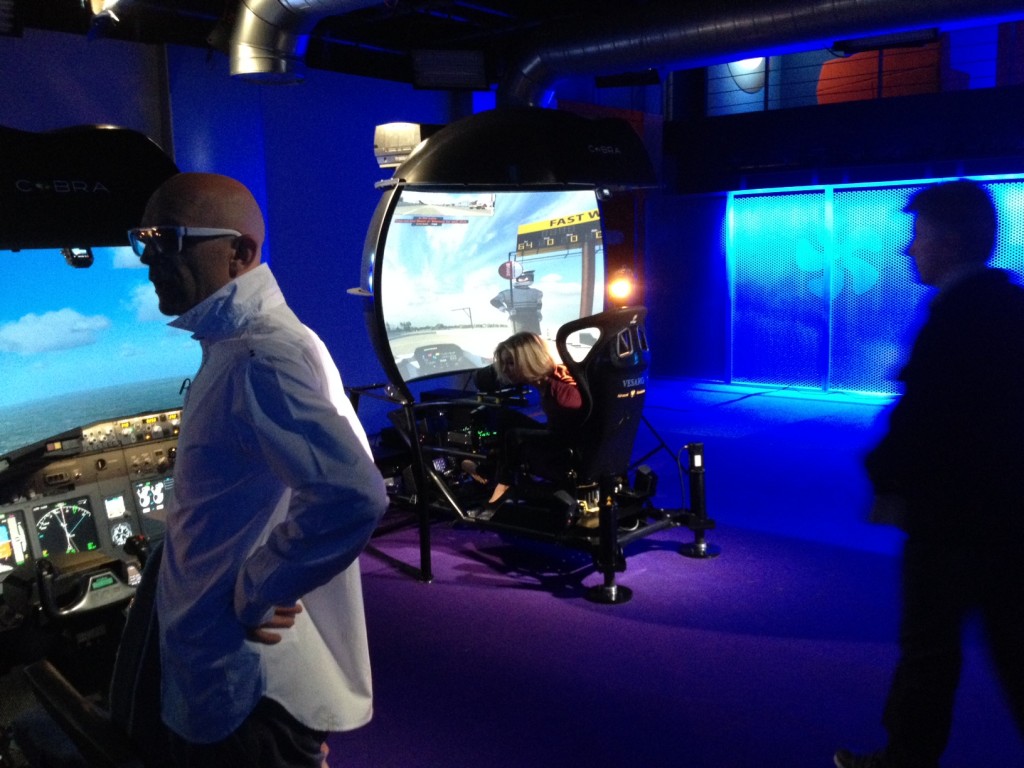 Posted on August 14, 2013
Our new flight simulators featuring the Vesaro V-Spec motion system.  The V-Spec motion utilizes cutting edge DBOX motion technology with 6 inches of travel per actuator.  In this video we are doing some simple test flights in the south of england using X-Plane simulation software.
This is another worlds first for Vesaro bringing this exciting technology to the industry as part of what is the most versatile and up-gradable simulation system available on the market today.  This new technology can be added to your existing Vesaro simulator whether you have a static non-motion setup or already have one of the other motion systems in our range.
The V-Spec motion will compliment our other systems providing a complete range of motion systems to suit every need and budget.
DBOX 6" 4500HD technology offering a new dimension of movement for multiple applications, taking our flight simulators to new realms of movement and adding increased realism for racing  The setup shown in this video makes this technology available to both racing and flight applications with a dual control setup allowing you to instantly switch between flight and race with the click of a button.
The setup includes the standard Vesaro Rig with Dual GearStick Arms, Tactile Feedback System, 5.1 Surround sound audio, Fanatec Clubsport EU Base with the F1 Rim(removed during flight mode), Fanatec Clubsport Pedals V2, Thrustmaster Warthog Flight controls, Triple Display stand with 46" LED displays and the new Vesaro V-Spec Motion System featuring DBOX 4500 HD-6 technology and the all new Vesaro V-Spec bracket setup.
Posted on July 29, 2013
We are pleased to announce the launch of our Free Standing Single Display Stand.  Customers can pre-order from our first batch of products, contact us for more information.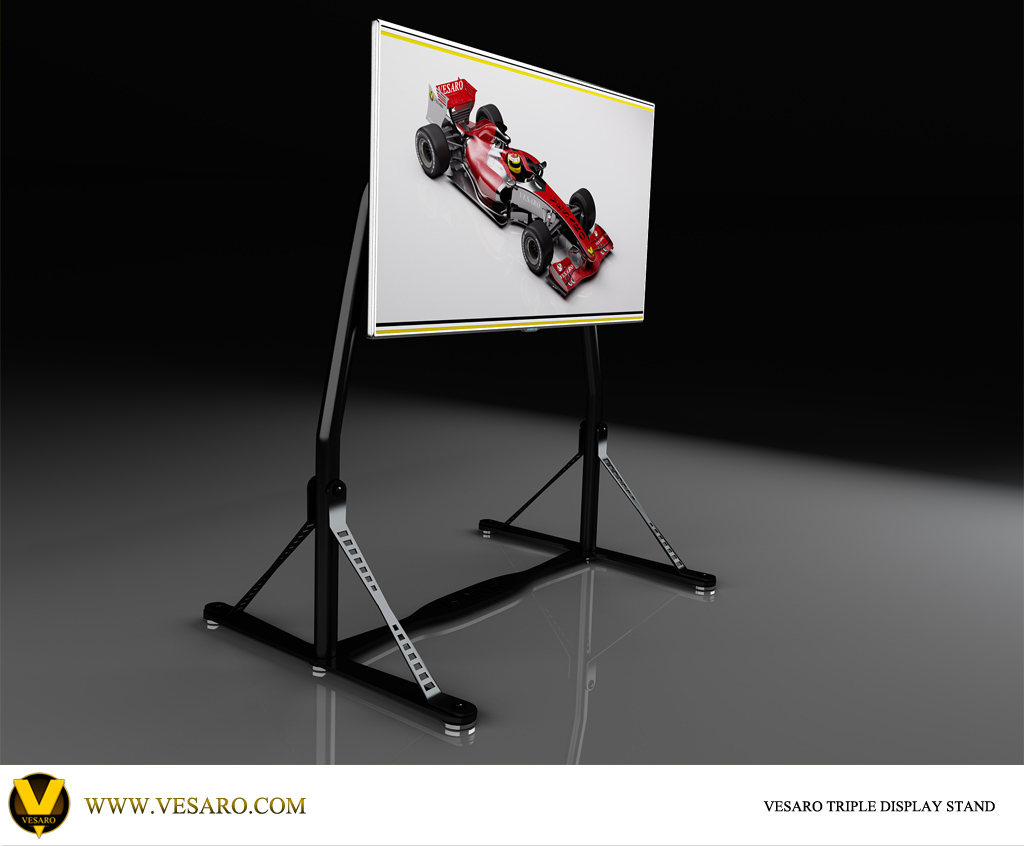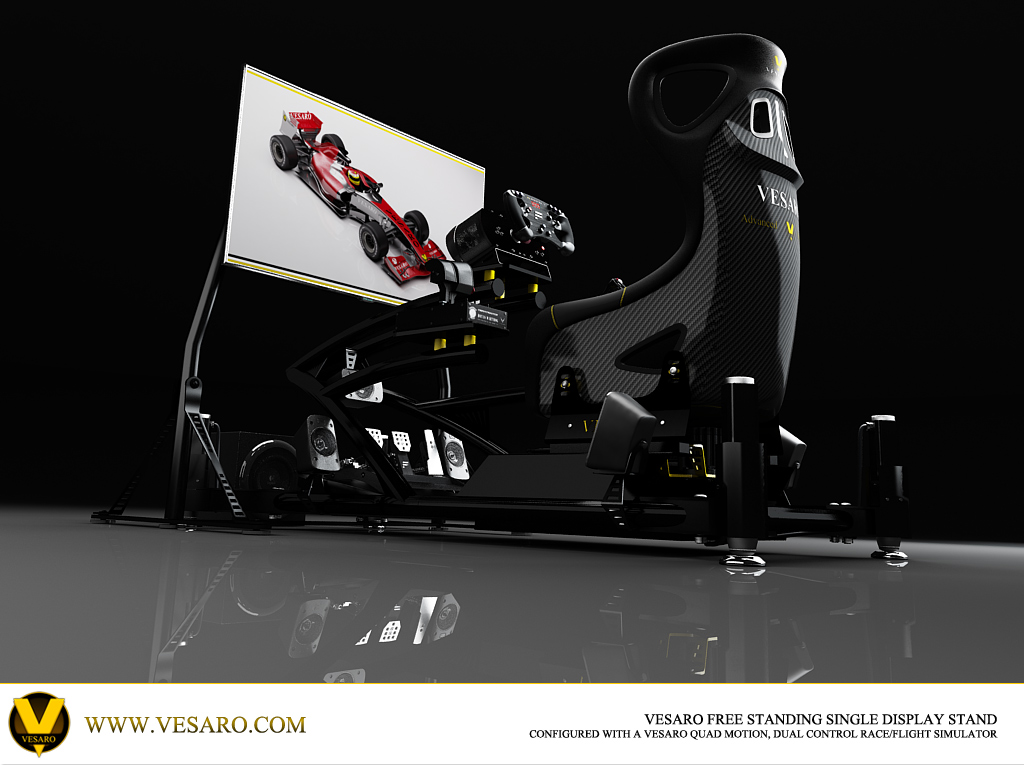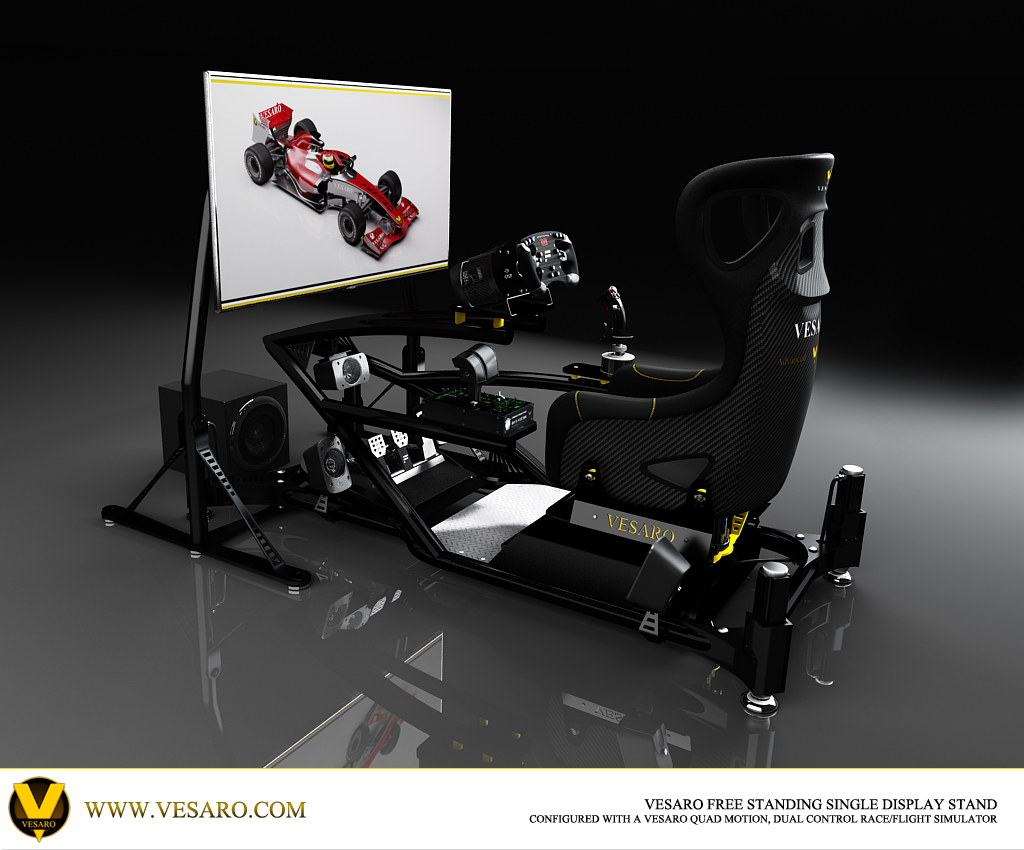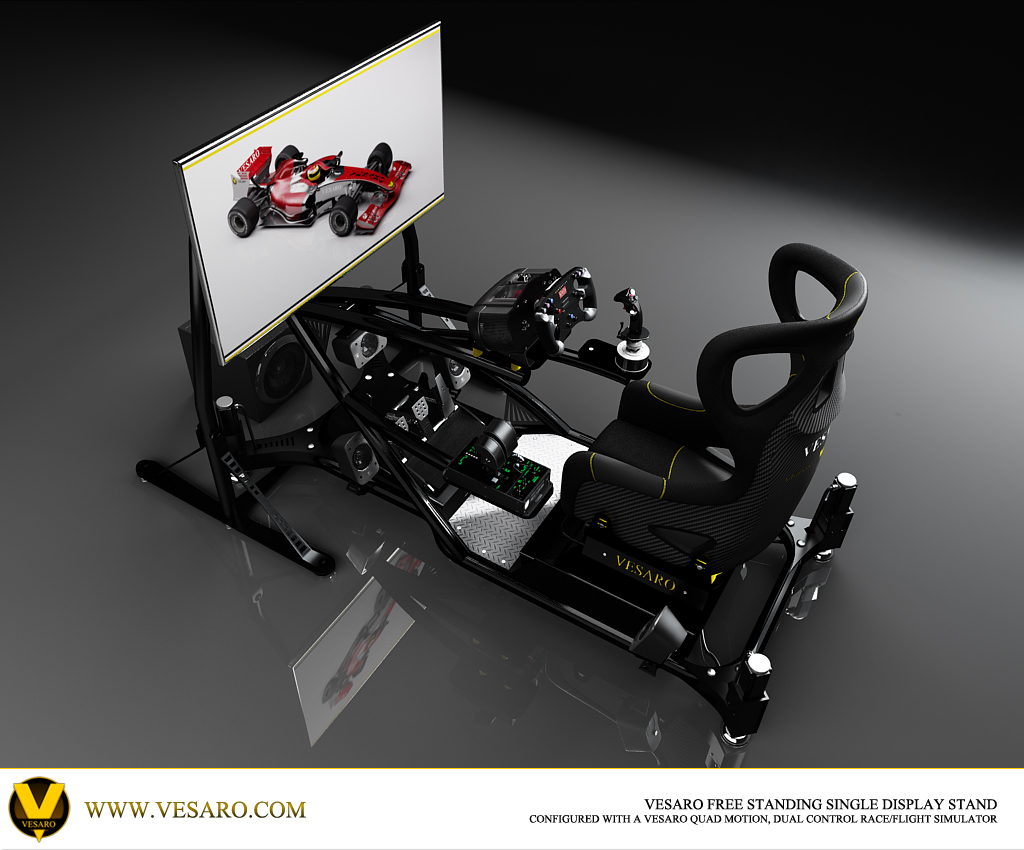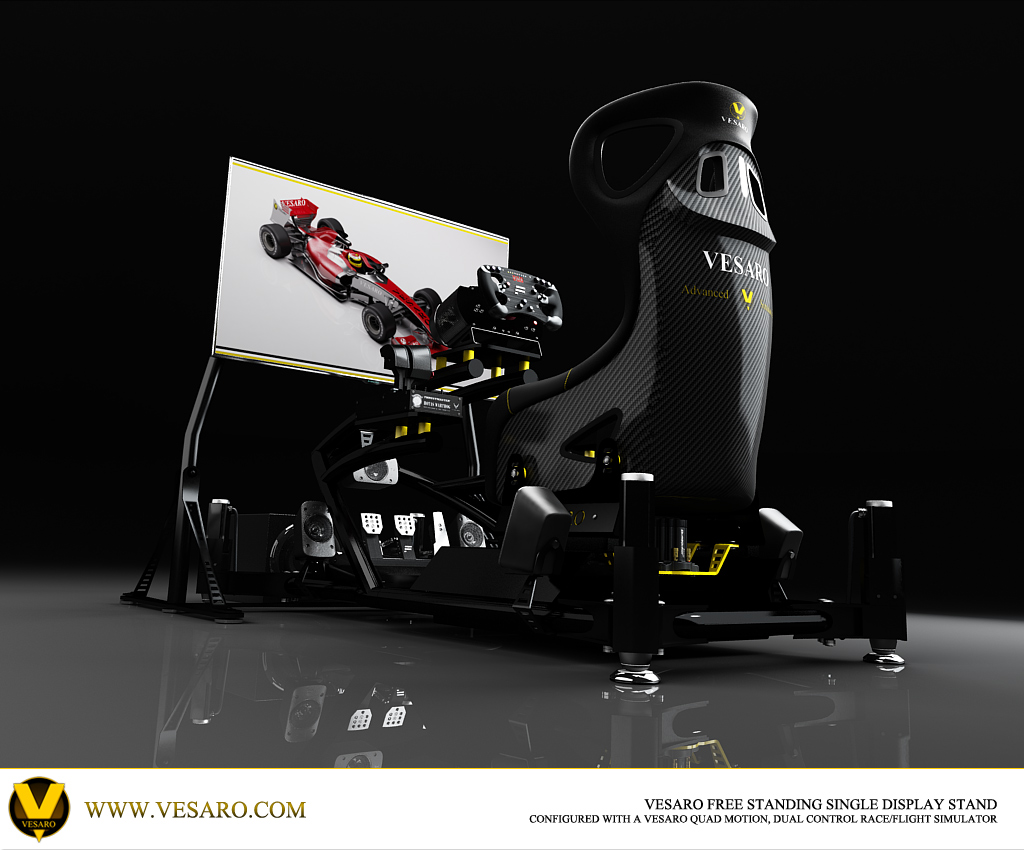 Posted on March 20, 2013
Vesaro teamed up with tech giant LG for the Gadget Show Live in London with a Triple 47" LG cinema TV setup on our full motion racing simulator. Gadget Show TV presenter Jason Bradbury did several laps of Spa and made it on the leader board.
We hit the show in full force with an additional full motion system running Dirt 3 on the Overclockers stand given visitors to the show a broad experience of Vesaro simulators with both F1 and rally setups available to try out.
Posted on April 28, 2012
Here are some photos form our stand at the Gadget show Live 2012 in the UK.  We had an amazing response with queues of up to 50 people 8 hours straight for 6 days solid, we estimate that around 1400 people got to demo our full motion simulators.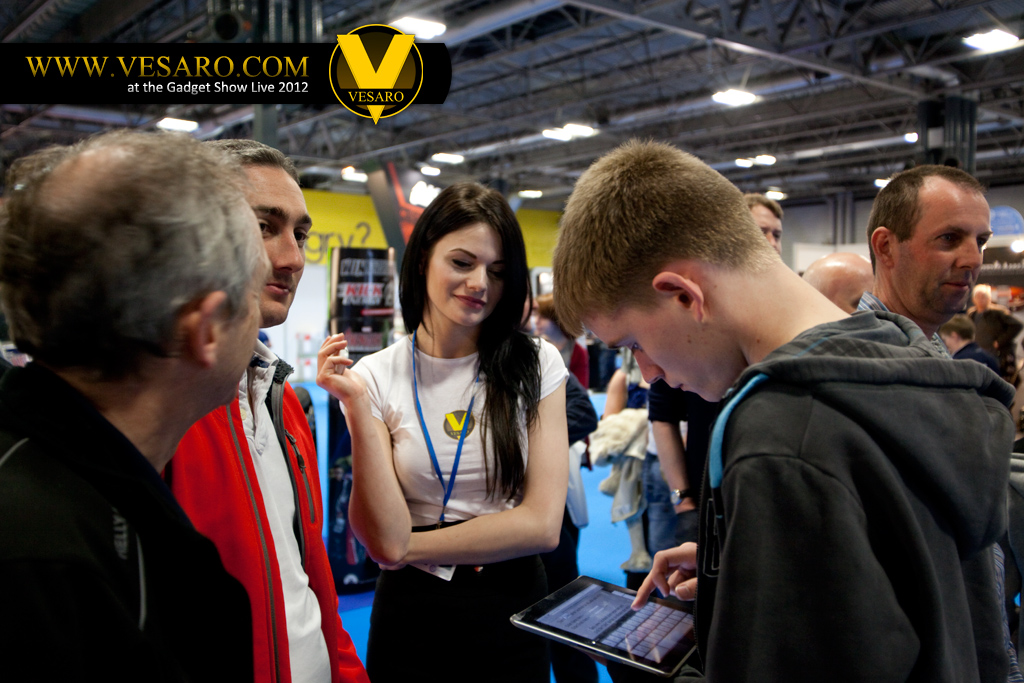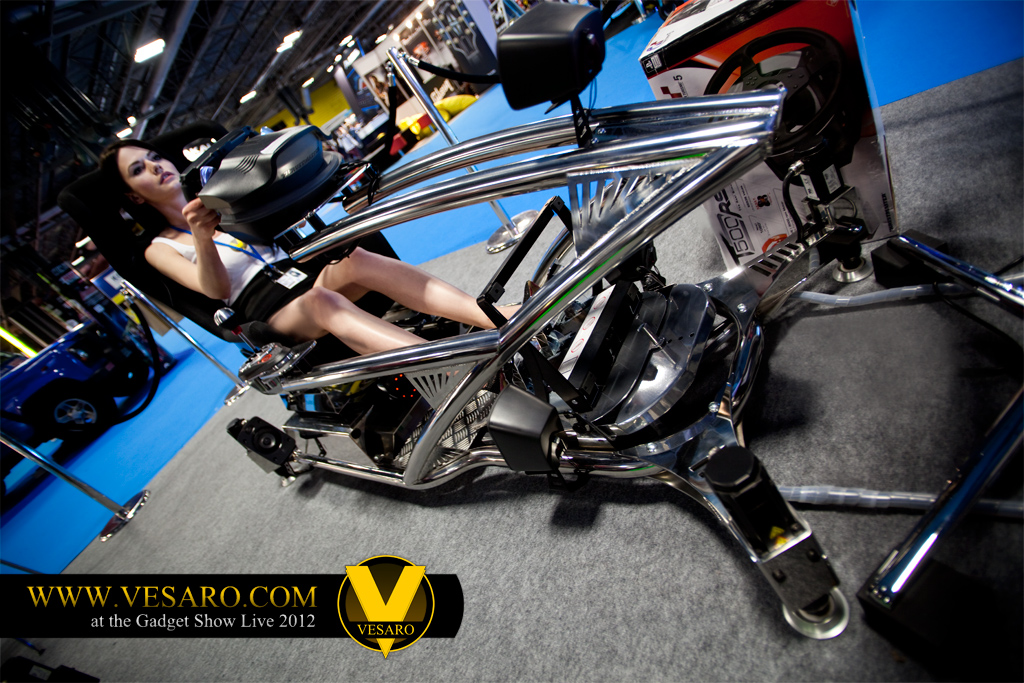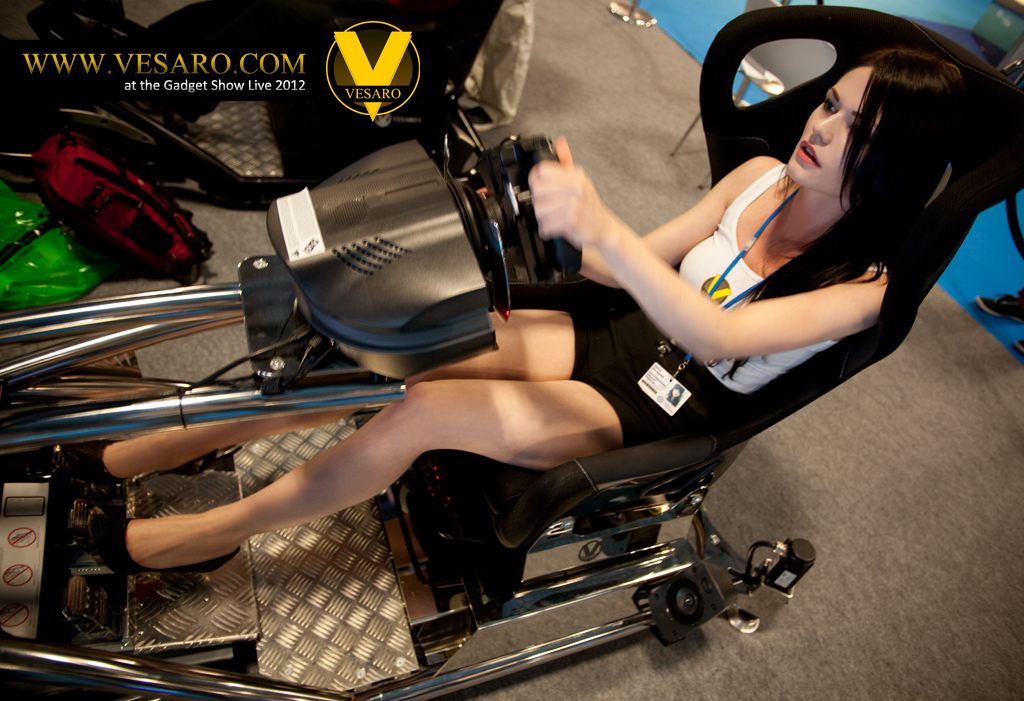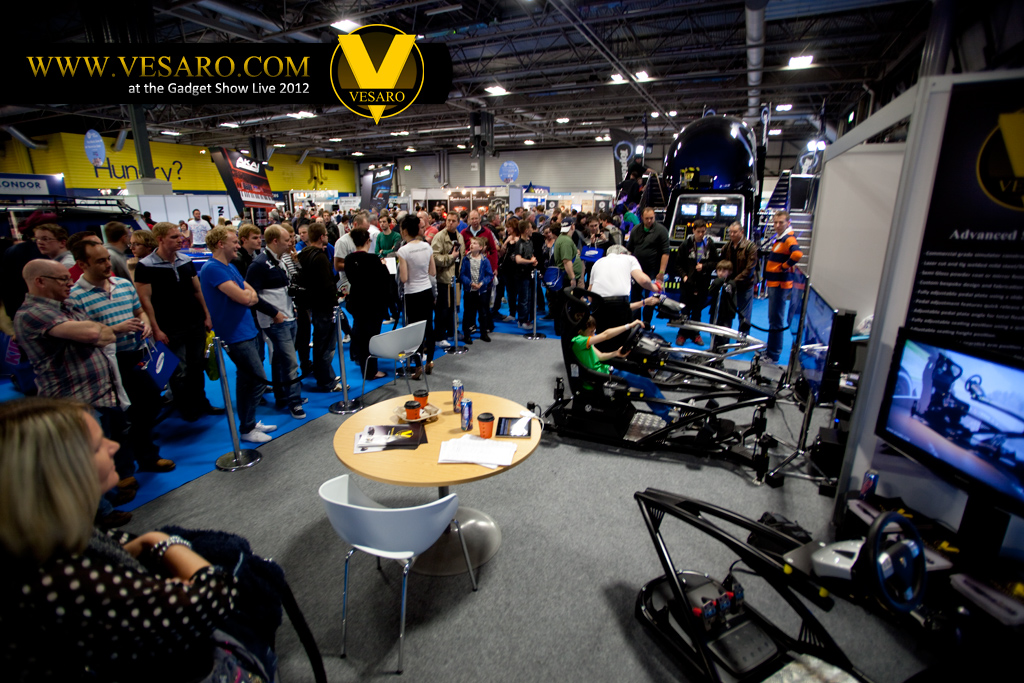 Posted on April 20, 2012
Vesaro d-box motion rig featured on Channel 4 TV show with Sky F1 presenters Natalie Pinkham and Georgie Thompson. Some decent driving by Natalie considering she had no training or practice and was wearing high heels
Posted on March 3, 2012
Promo video introducing the Vesaro system and demonstration the Vesaro D-Box motion system in action with some driving action in an indy car on iracing.
Configuration shown in the video features the following modules, Vesaro motion system, Buttkicker Advance Tactile Feedback system, Cobra evolution Pro Seat, Fanatec Porsche wheel, Fanatec Clubsport Pedals, Thrustmaster TH8RS shifter
Posted on February 22, 2012
This configuration includes Black Vesaro I base rig, Vesaro motion system using the D-Box motion physics setup, Buttkicker Advance tactile feedback system and Cobra Evolution Pro FIA bucket racing seat, Fanatec Porsche wheel, Clubsport pedals, Thrustmaster TH8RS Gearstick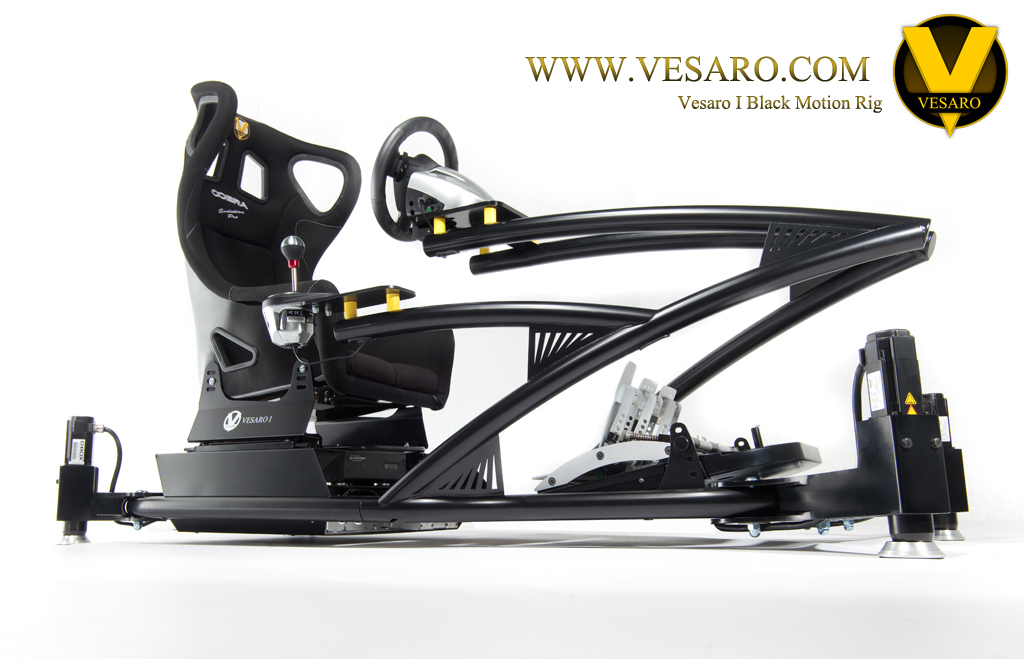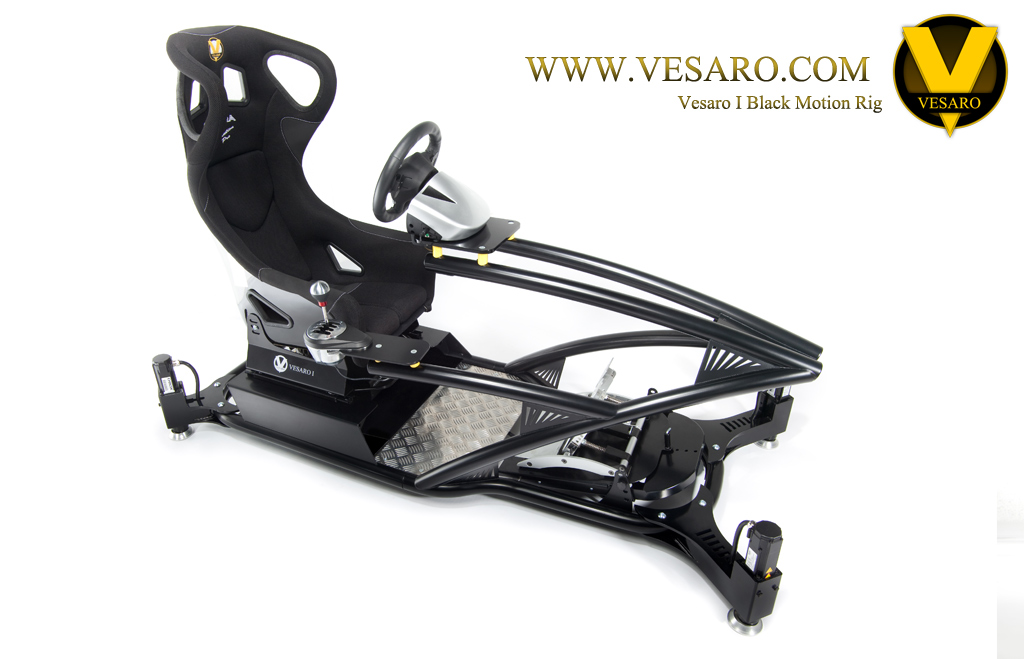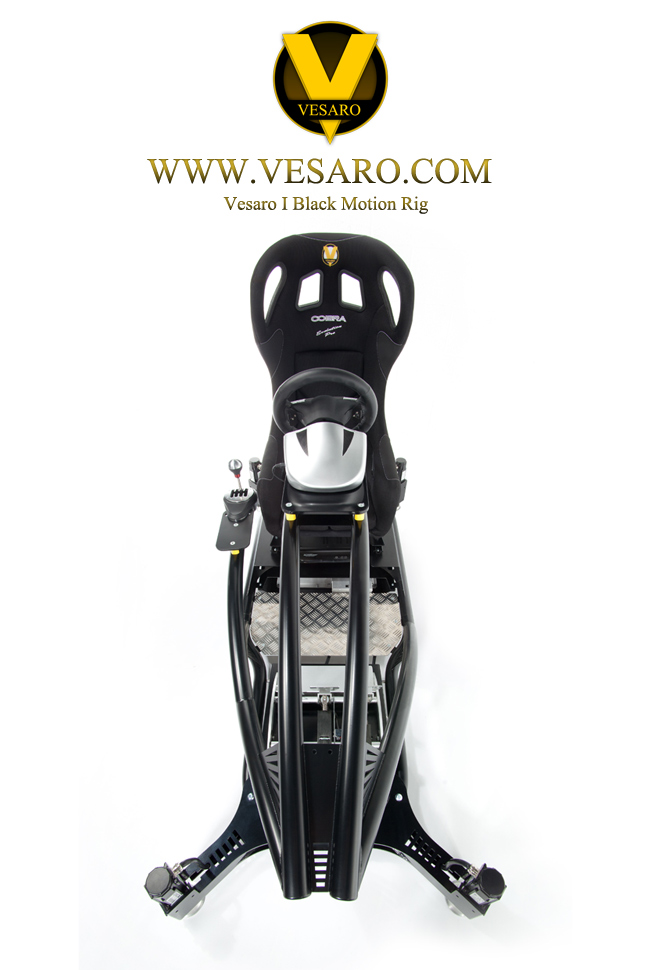 Posted on February 15, 2012
photo of our black motion rig in our permanent photo studio setup, photos from this shoot and video to come over the coming days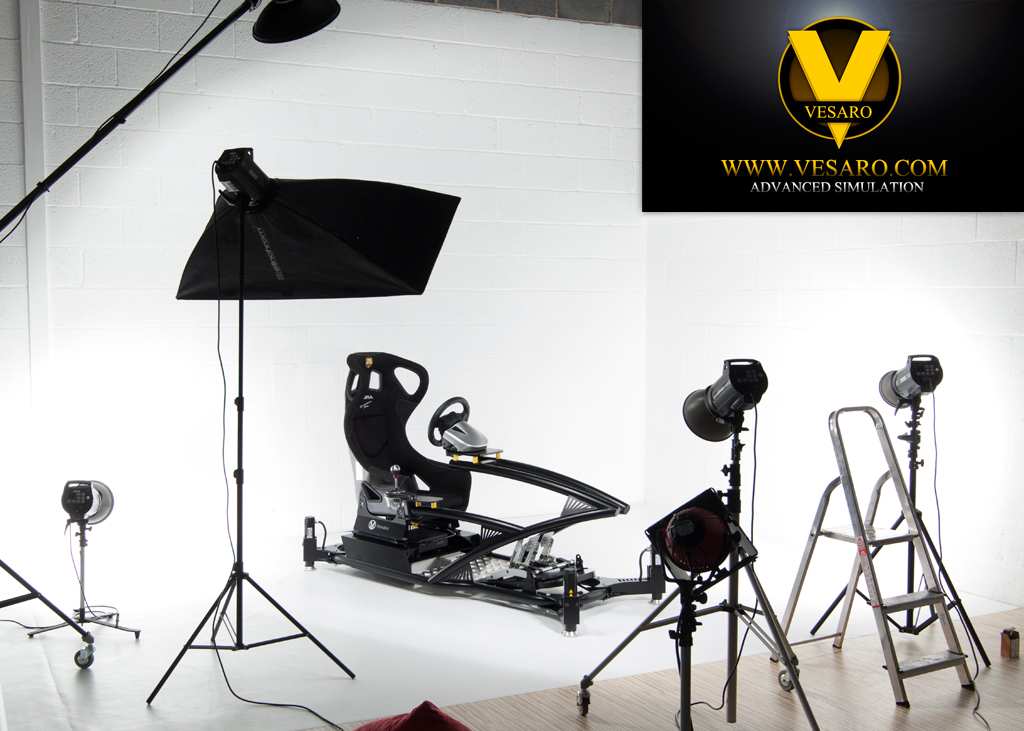 Posted on January 20, 2012
This is a quick teaser video of our black motion rig setup with a 4+ metre wide projection... Various customers featured trying out the rig on one of our demo days including youtube racing legend Alan Boiston from VVV. Testing was done on Iracing and the latest build of C.A.R.S. Also featured are the Thrustmaster T500RS wheel with the Ferrari F1 wheel add on, the Thrustmaster TH8RS Shifter and the Fanatec CSR Elite Wheel