Posted on August 2, 2014
The Vesaro Pro Control V-Spec range offers commercial grade professional controls aimed at Simulation Centres, Commercial Entertainment, Racing teams and race driver training and not to mention the home user who simply wants the ultimate in realism.
Featuring realistic traction loss feel and an ultra realistic force feedback sensation, when combined with the DBOX motion physics system the result is truly ground-breaking.
Posted on July 29, 2013
We are pleased to announce the launch of our Free Standing Single Display Stand.  Customers can pre-order from our first batch of products, contact us for more information.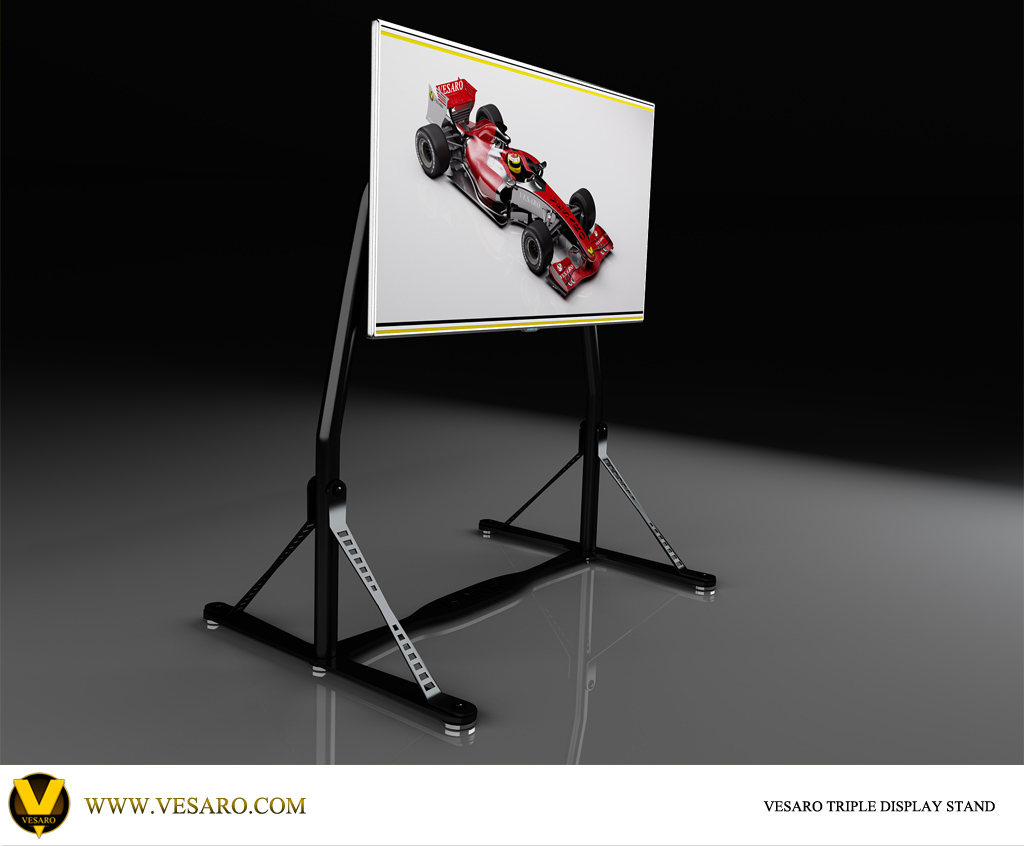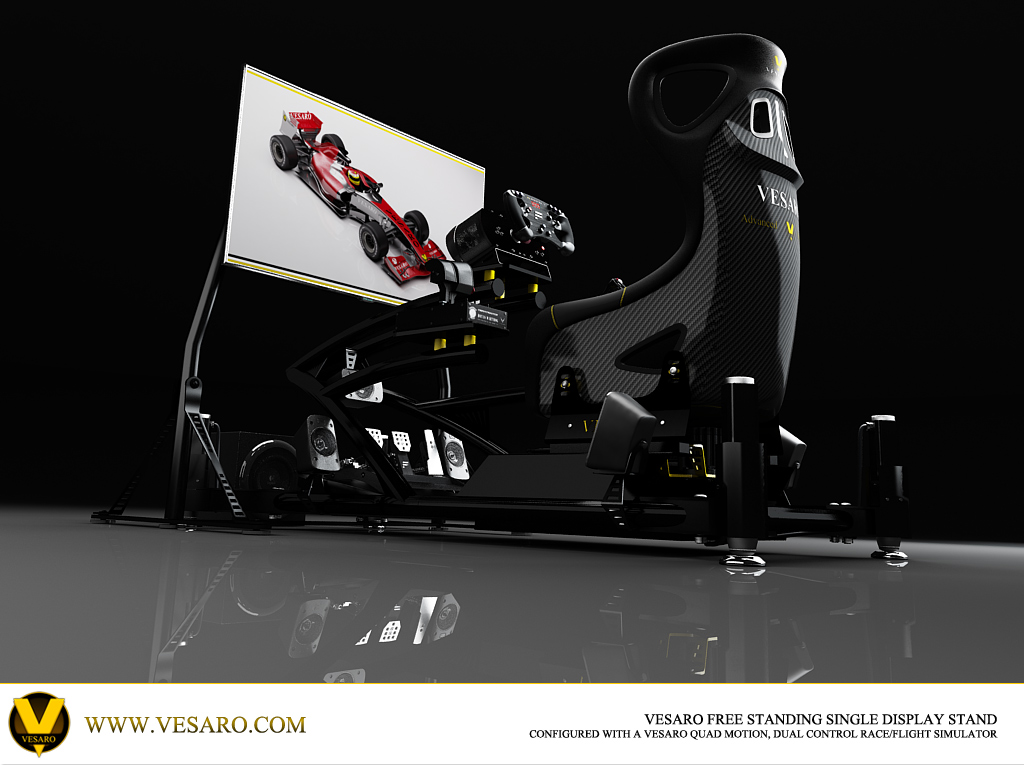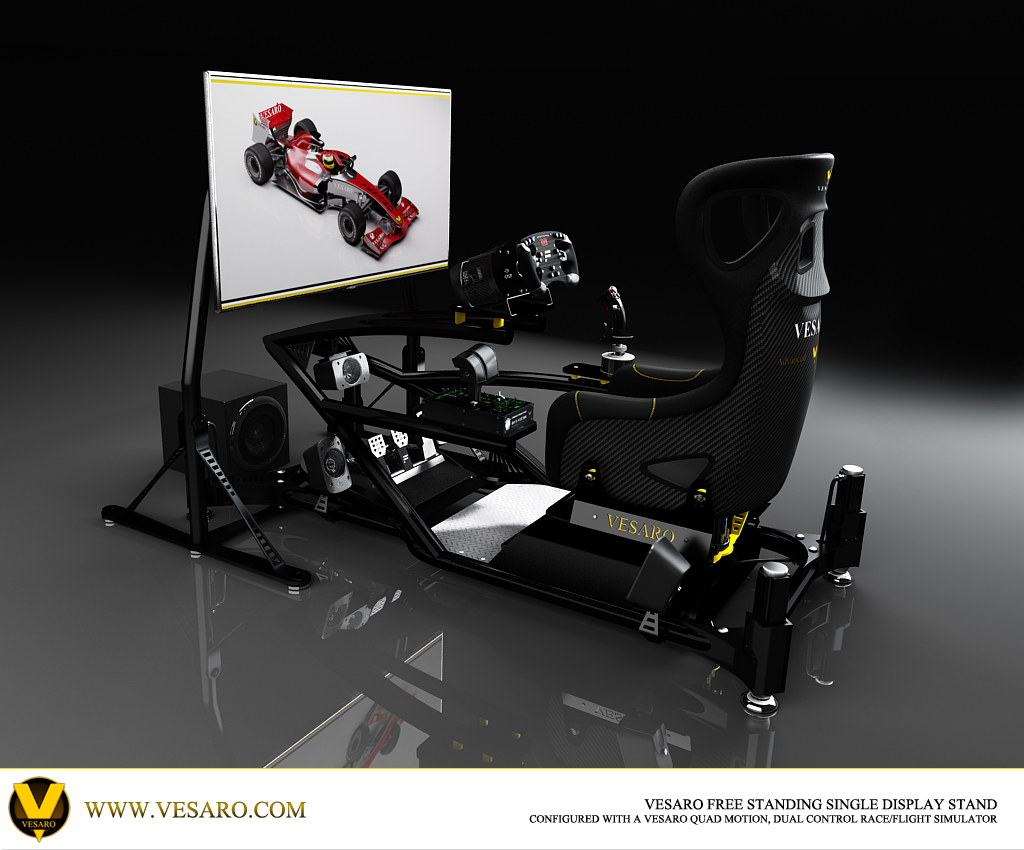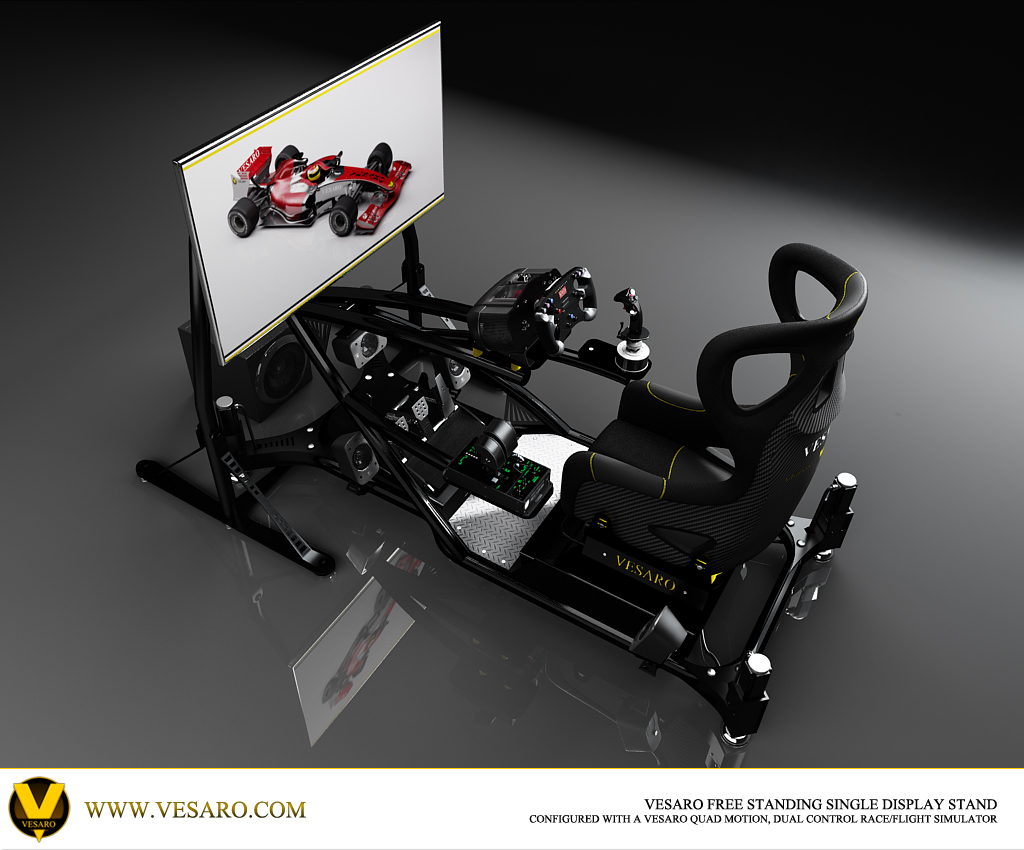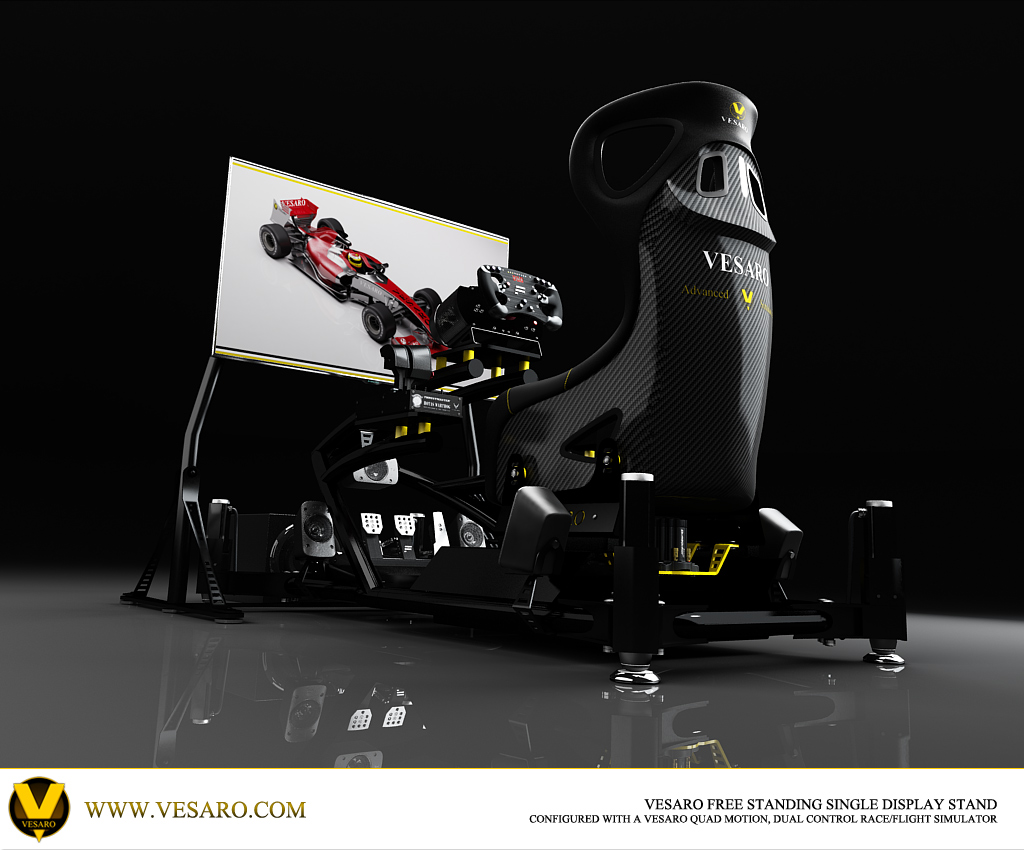 Posted on July 8, 2013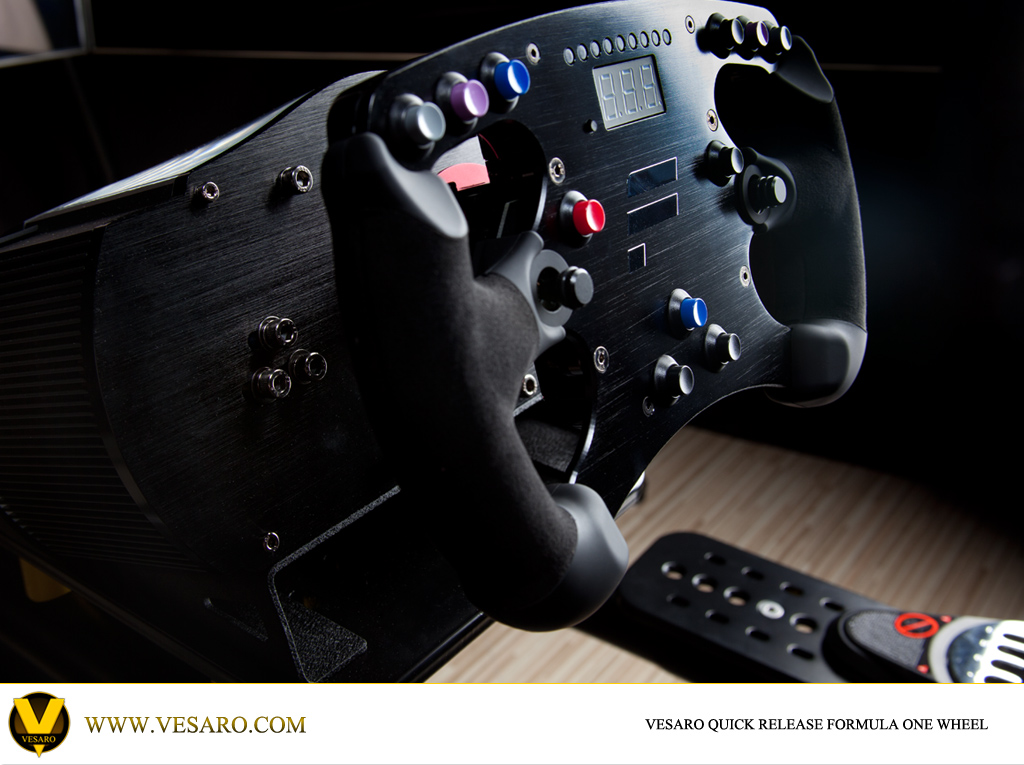 Posted on July 8, 2013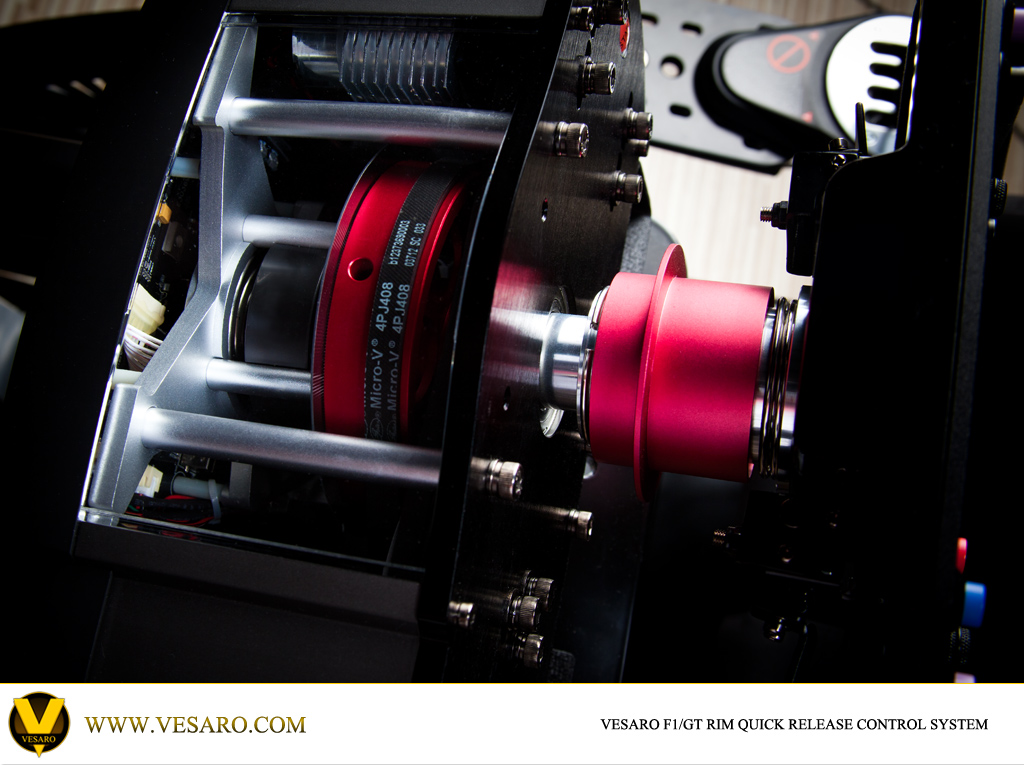 Posted on January 18, 2013
Our rigs come with pre-lazer cut holes allowing hard mounting of the latest Fanatec Clubsport wheel base and Version 2 pedals.