Posted on September 14, 2017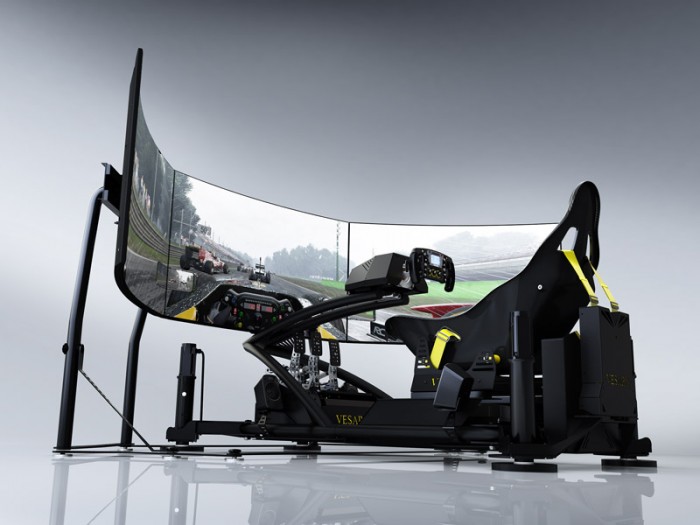 Just to keep the news rolling...
Our second big news today with the launch of our new home formula professional range. The Vesaro I formula Professional series of simulators. Aimed at hardcore enthusiasts, professional racing drivers or customers that demand nothing but the highest quality and performance components, with the same approach as our GT style Professional range but with our new Tillet formula seat and GTF conversion system providing a formula seating position within our Vesaro I modular framework. Available as an upgrade for existing Vesaro customers going back to our very first customer on day one of Vesaro, yes! we are truly upgradable! or pre-packaged as part of this new range.
The 7 stages of simulator in the range all feature the new formula seating setup, a professional direct drive steering system and our top of the range Pro Controls V-Spec formula Extreme wheel rim with integrated colour display and carbon magnetic shifters.
Our seat belt harness system is featured on all models and from Stage 3 up our new Seat Belt tensioner system provides the most incredible braking g-force feedback on the body providing an essential tool for training and an increased level of immersion.
All systems in the range utilize our latest on-board technology with fully integrated audio system built directly into the simulator and featuring a low profile Alpine sub-woofer mounted directly under the seat. This combined with the fully integrated on-board computer provides a clean look with no externally connected components.
Options include wraparound displays, D-BOX motion technology with 5 different levels, professional racing pedals with hydraulic pistons, professional Cobra bucket racing seats and optional VR headsets.