Posted on December 22, 2012
Vesaro spent a week at Codemasters HQ tuning and optimizing our motion simulator with the team, while there Force India F1 driver Nico Hulkenburg came in and spent an hour on the Vesaro motion simulator and gave some great feedback on the experience of our rig and F1 2012.
Posted on December 19, 2012
Vesaro Triple Display Full motion simulator, Test Driven by Nico Hulkenberg At Codemasters Head Quarters in the UK, Running F1 2012.
Posted on October 15, 2012
Nico Hülkenberg popped into Codemasters HQ, where we spent a week testing and developing our system with Codemasters.  Nico spent over an hour testing our rig running F1 2012 and gave very positive reviews of our product, it doesn't get better than that.
Posted on April 28, 2012
Here are some photos form our stand at the Gadget show Live 2012 in the UK.  We had an amazing response with queues of up to 50 people 8 hours straight for 6 days solid, we estimate that around 1400 people got to demo our full motion simulators.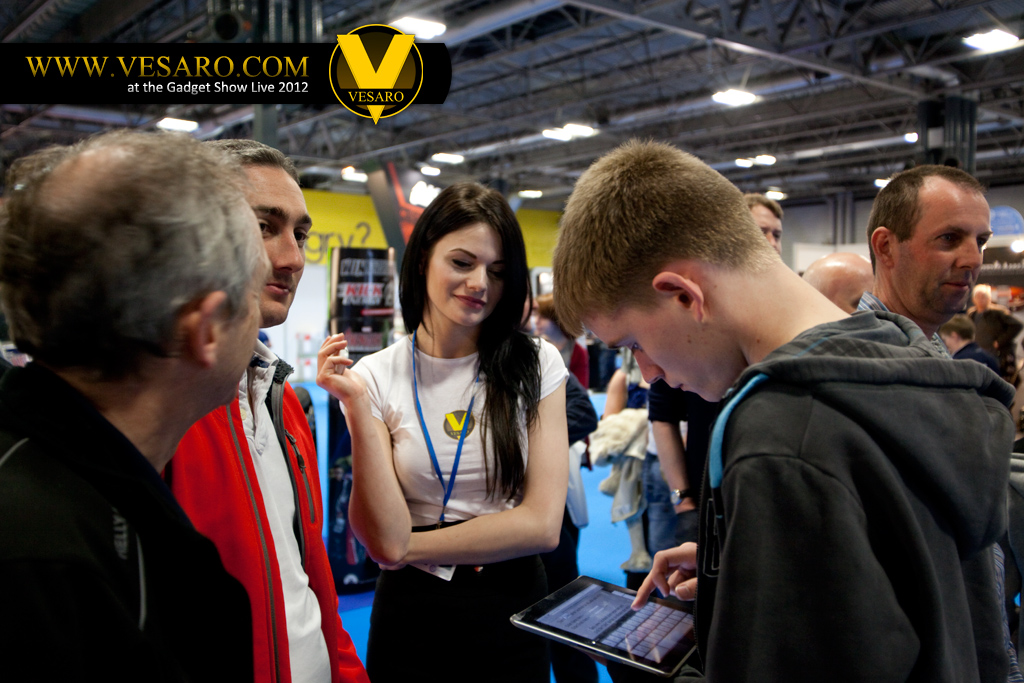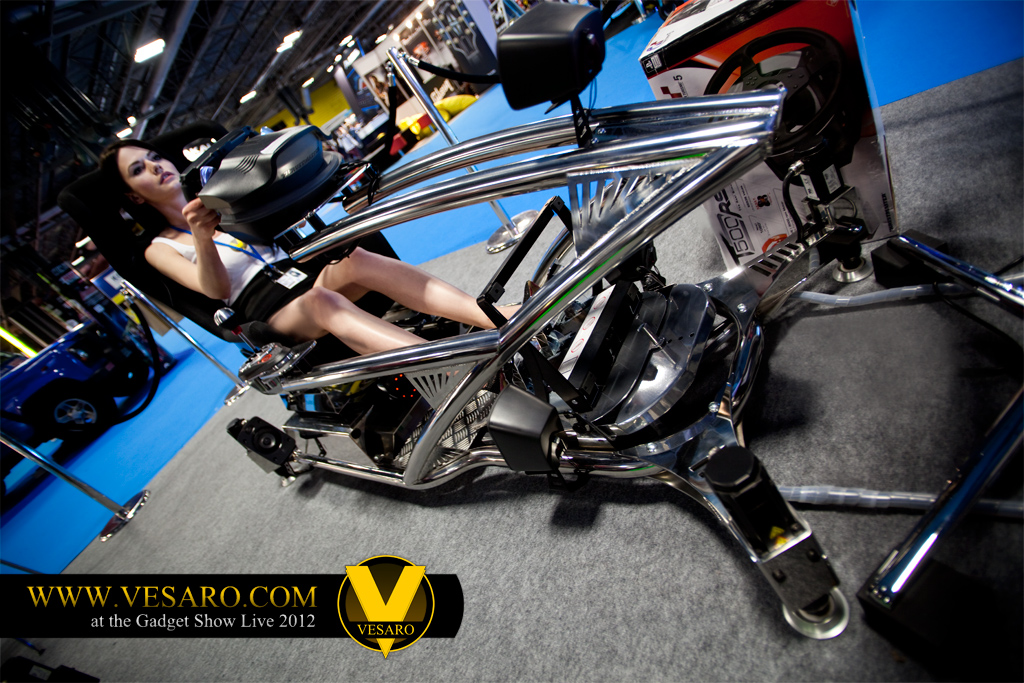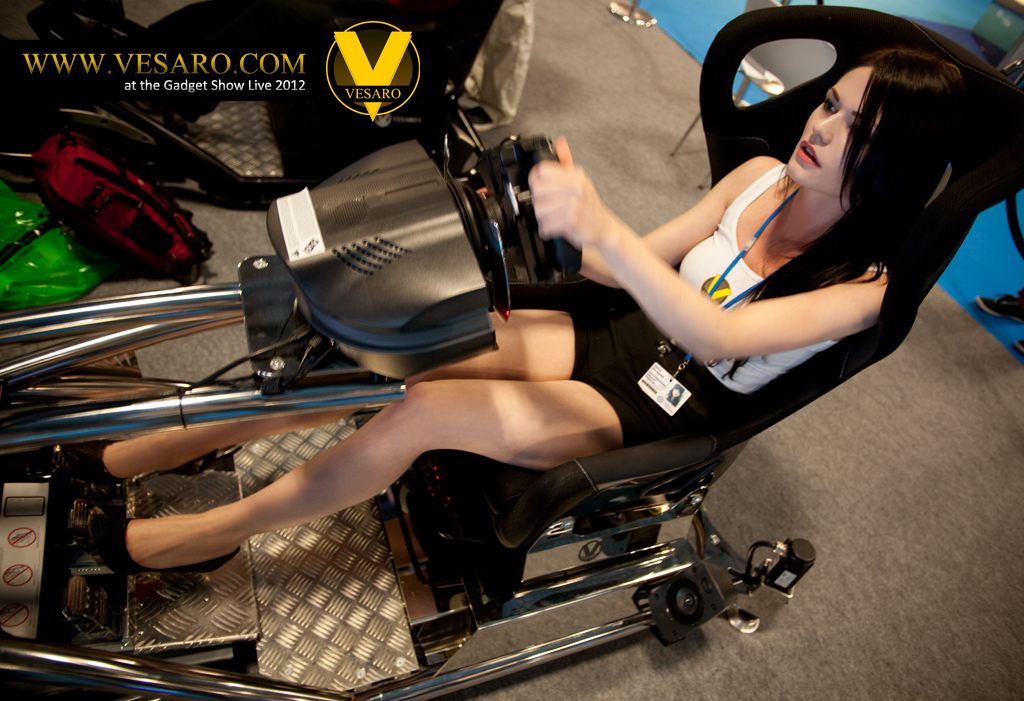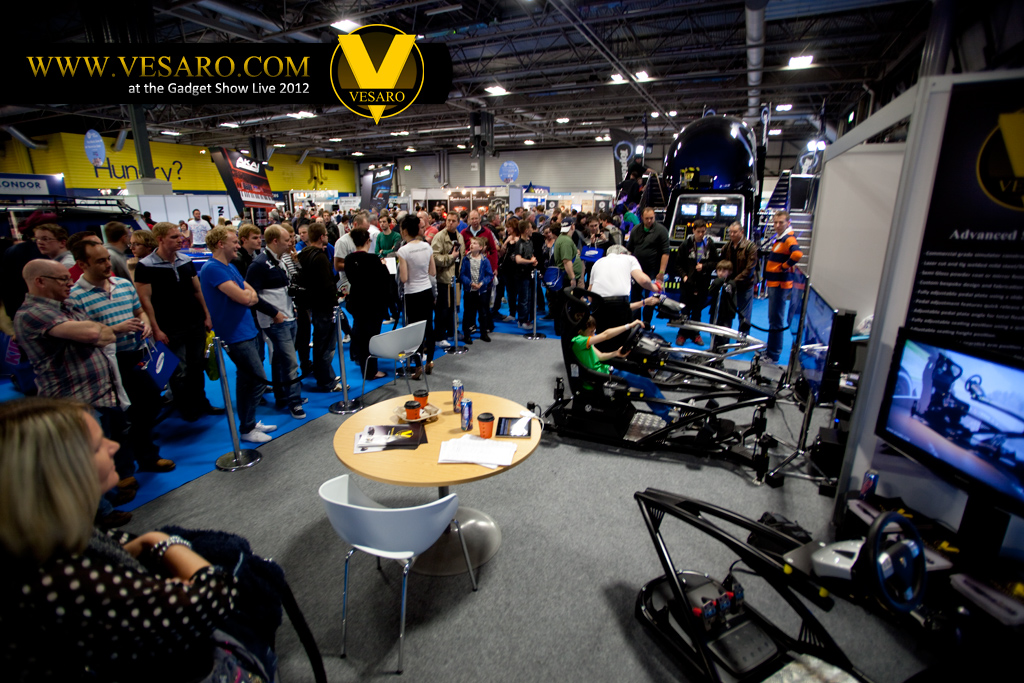 Posted on April 20, 2012
Vesaro d-box motion rig featured on Channel 4 TV show with Sky F1 presenters Natalie Pinkham and Georgie Thompson. Some decent driving by Natalie considering she had no training or practice and was wearing high heels
Posted on January 20, 2012
This is a quick teaser video of our black motion rig setup with a 4+ metre wide projection... Various customers featured trying out the rig on one of our demo days including youtube racing legend Alan Boiston from VVV. Testing was done on Iracing and the latest build of C.A.R.S. Also featured are the Thrustmaster T500RS wheel with the Ferrari F1 wheel add on, the Thrustmaster TH8RS Shifter and the Fanatec CSR Elite Wheel
Posted on January 18, 2012
Check out this photo of the Thrustmaster T500RS wheel with the Ferrari F1 wheel add-on, T500 Pedal set and TH8RS shifter in use on our black motion rig, all fully supported and with pre-drilled holes for all three parts.