The Vesaro Sim-Centre solution provides a new age of the arcade by bringing it into the 21st century, with training grade simulators made accessible to your customers in networked form for multiplayer races that simulate real life racing events while giving your customers real world applicable racing driver training experience as well as the most realistic and rewarding simulation experience of there lives.
Vesaro provide complete Sim-Centre solutions for your business which allow you to network multiple simulators together for multiplayer racing combined with a control station offering complete management of the Centre.
The control station enables you to control all of the simulators in your centre from a single computer, with a click of the button you can prepare all simulators for the race, setups the track choice, car and race conditions. A separate race display will show the race in progress from multiple camera angles giving by standards a live coverage view of the action.
To find our more information get in touch with our sales team.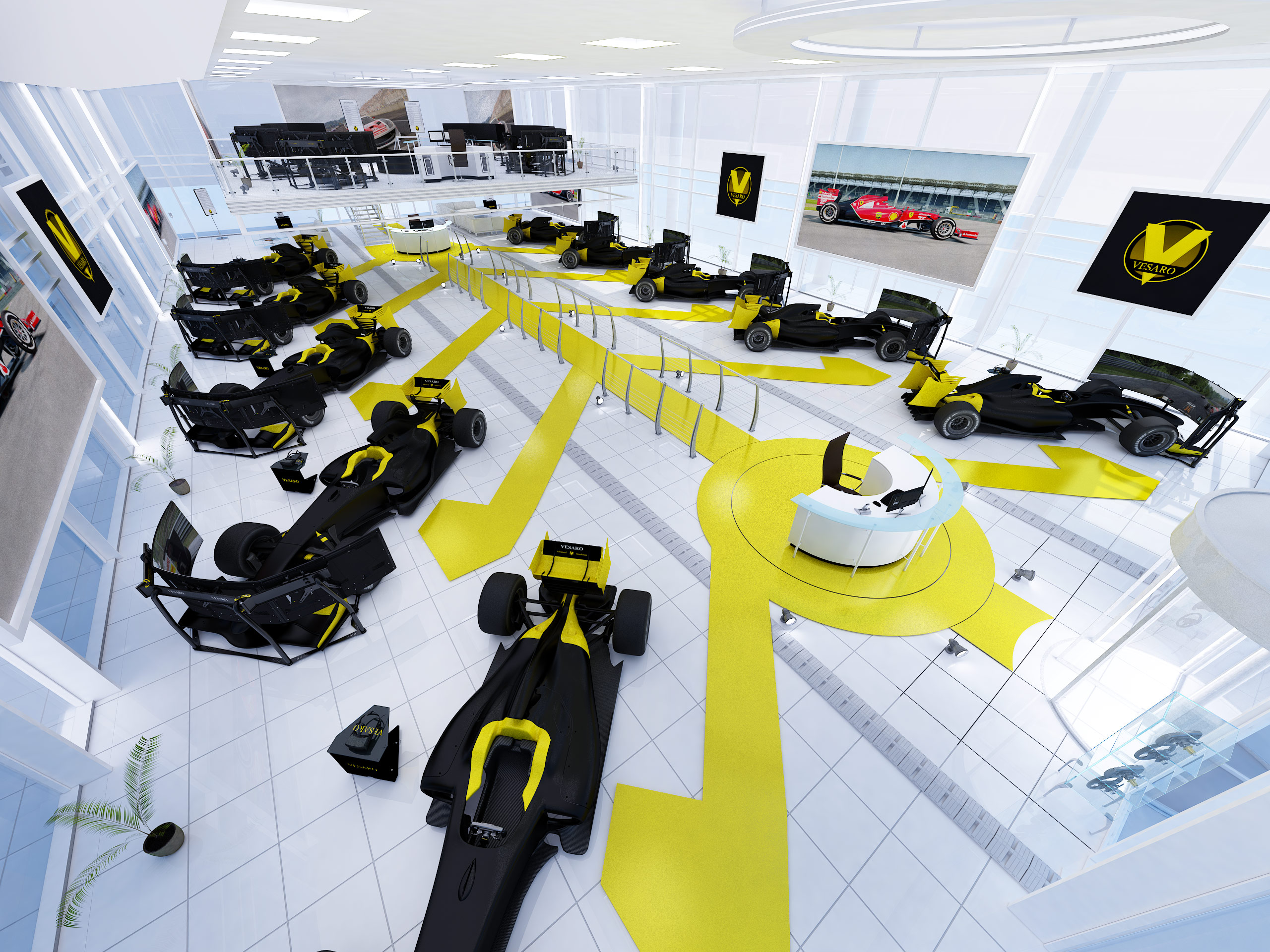 Race against up to 40 other players on the same circuit
Choose from hundreds of famous circuits from around the world

Race in Formula, GT, Oval, Road, Rally and many other disciplines

Race Display and Leader-board options

Solutions include full on-site installation and training

Full commercially licensed software

Commercial grade heavy duty industrial strength components

Project Cars 2, Rfactor 2, Assetto Corsa and Iracing solutions

2 Year commercial use warranty with all solutions
Multiplayer racing solutions for a new generation of customers who demand more realism, more technology and a greater level of immersion, the customer of today demands the very best and demands an experience that can't be had at home, with a Vesaro Sim Centre this is made possible...