Posted on August 8, 2013
We are pleased to announce the launch of the worlds first motion simulator to feature DBOX 6" actuator technology offering a new dimension of movement for multiple applications, taking our flight simulators to new realms of movement and adding increased realism for racing.
Imagine going over a jump on a rally stage with the feeling of taking off then coming back down to land, this new range will take this to a whole new level of realism.  Off-road and buggy racing with big suspension systems will come into its own with the new DBOX 4500HD technology.
The most amazing part about this, you can add this to your existing Vesaro simulator without any changes required to the frame.
Contact us as sales@vesaro.com for more information on this amazing tech.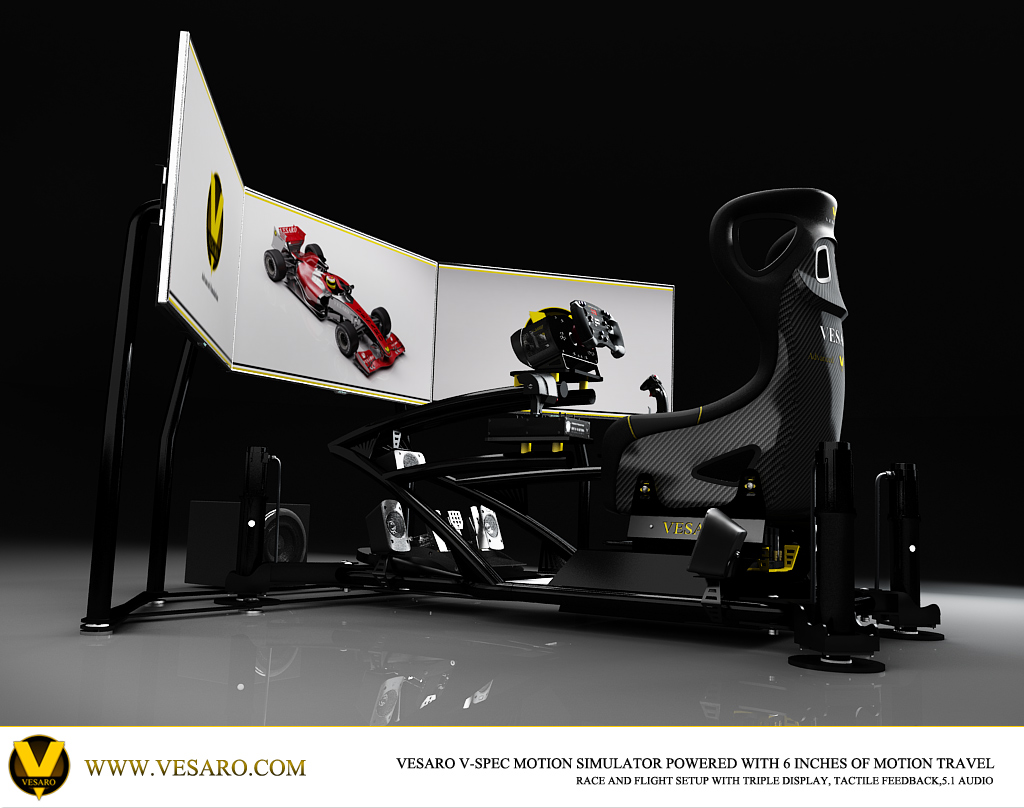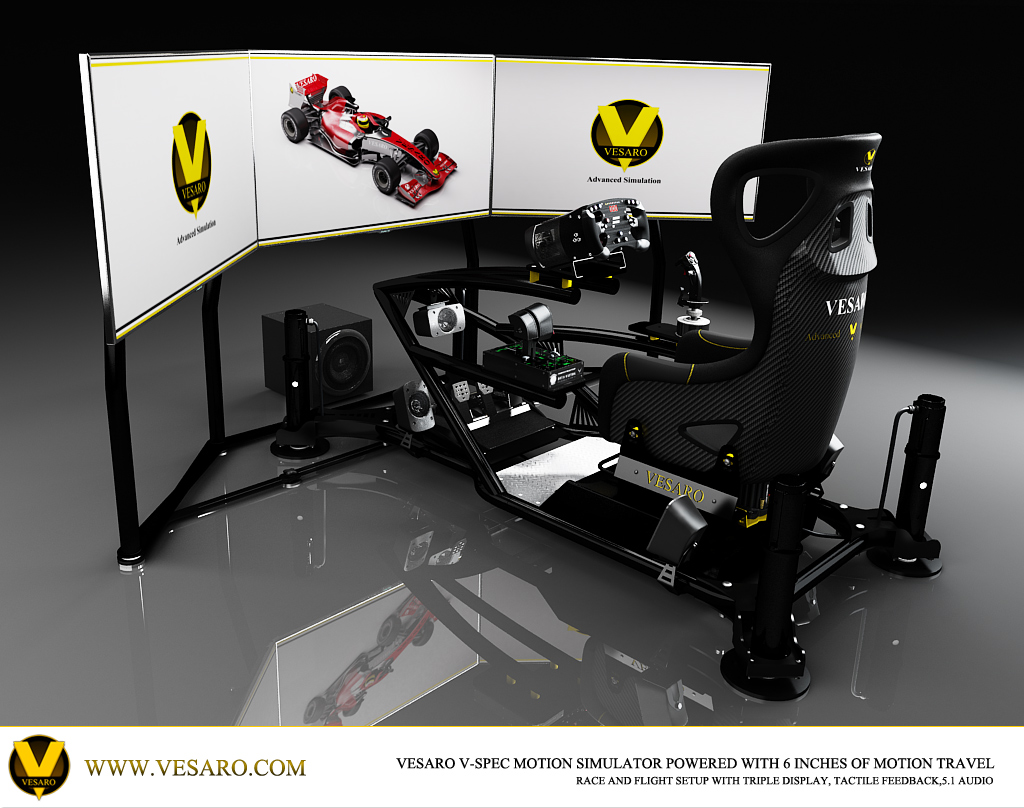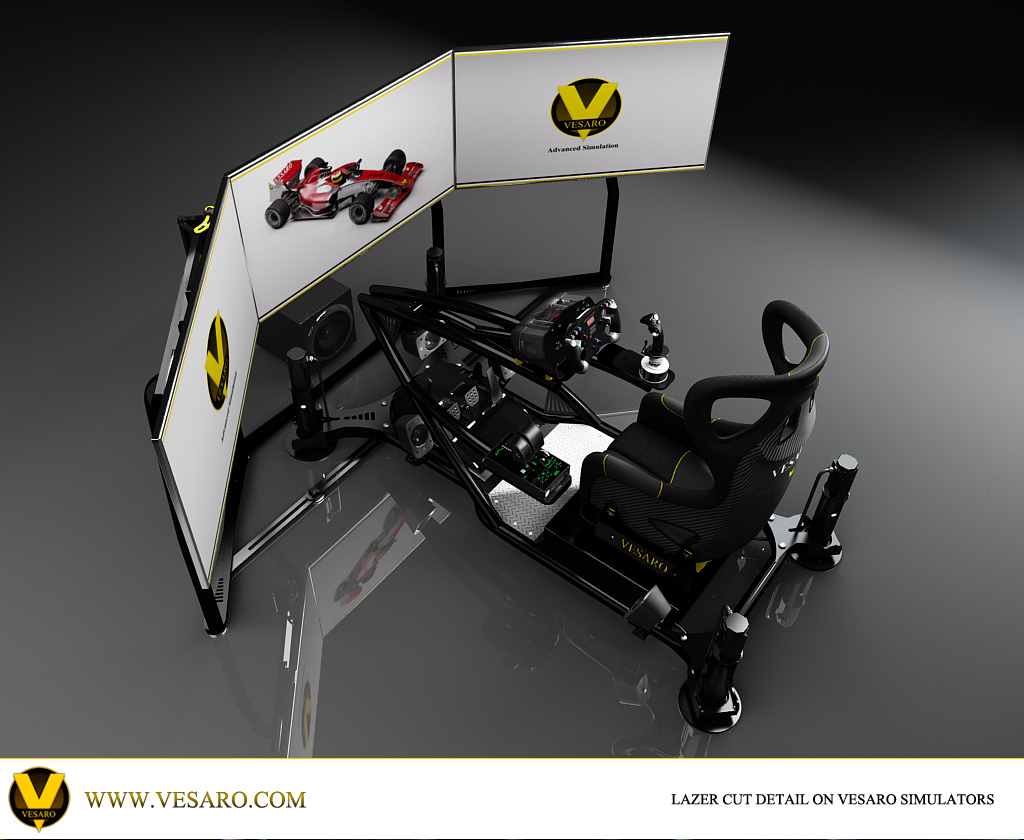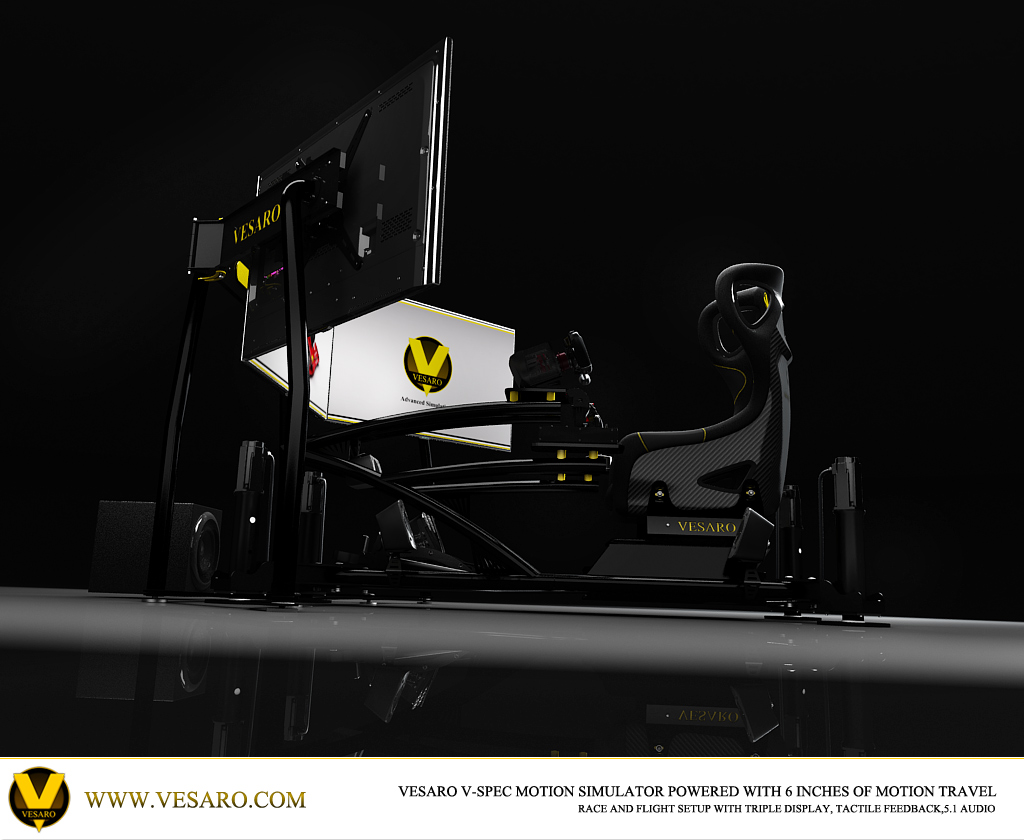 The setup shown above features the standard Vesaro Rig with Dual GearStick Arms, Tactile Feedback System, 5.1 Surround sound audio, Fanatec Clubsport EU Base with the F1 Rim, Fanatec Clubsport Pedals V2, Thrustmaster Warthog Flight controls, Triple Display stand with 46" LED displays and the new Vesaro V-Spec Motion System featuring DBOX 4500 HD-6 technology and the all new Vesaro V-Spec bracket setup.  this setup also features a special edition Cobra Evolution Technology Carbon Fibre Bucket Racing seat finished in Alcantara and Leather with Vesaro yellow Diamond stitching.